SAY "I DO" WITH THE BRIDAL EDIT
A simple and elegant dress with a single, dramatic detail is always a stunning choice. Elevate this look with the beaded asymmetric glittered sandals that add both visual and textural interest. Their gorgeous pearl-strewn straps make them the perfect finishing touch to a minimalist gown.
If your dress falls just below the knees, consider pairing it with bold statement shoes that will make you stand out. The Michelle leather platform sandals will not only add a fashion-forward touch to your outfit, but also create the illusion of longer legs. They feature a beautiful sheen that will make you glow from head to toe.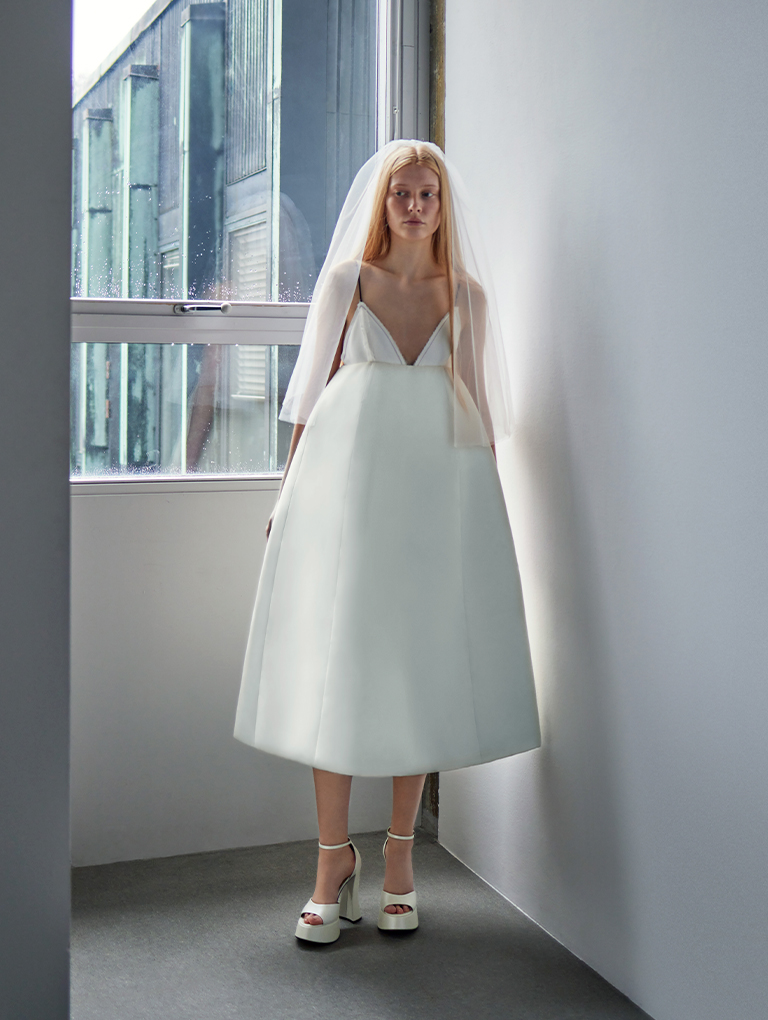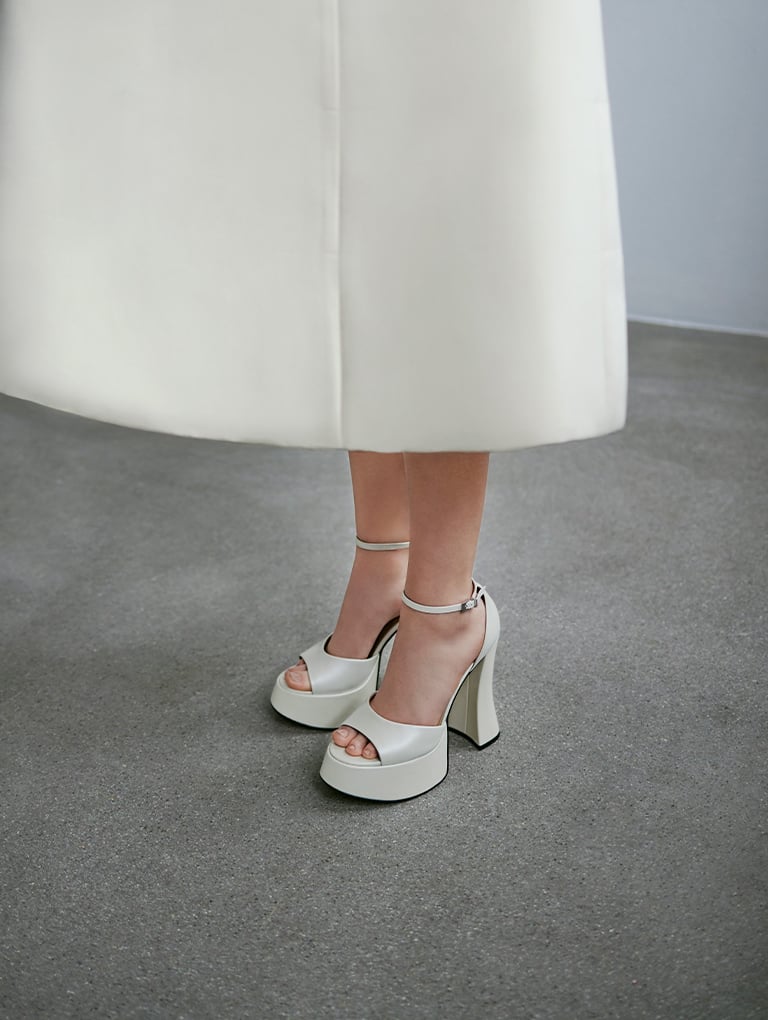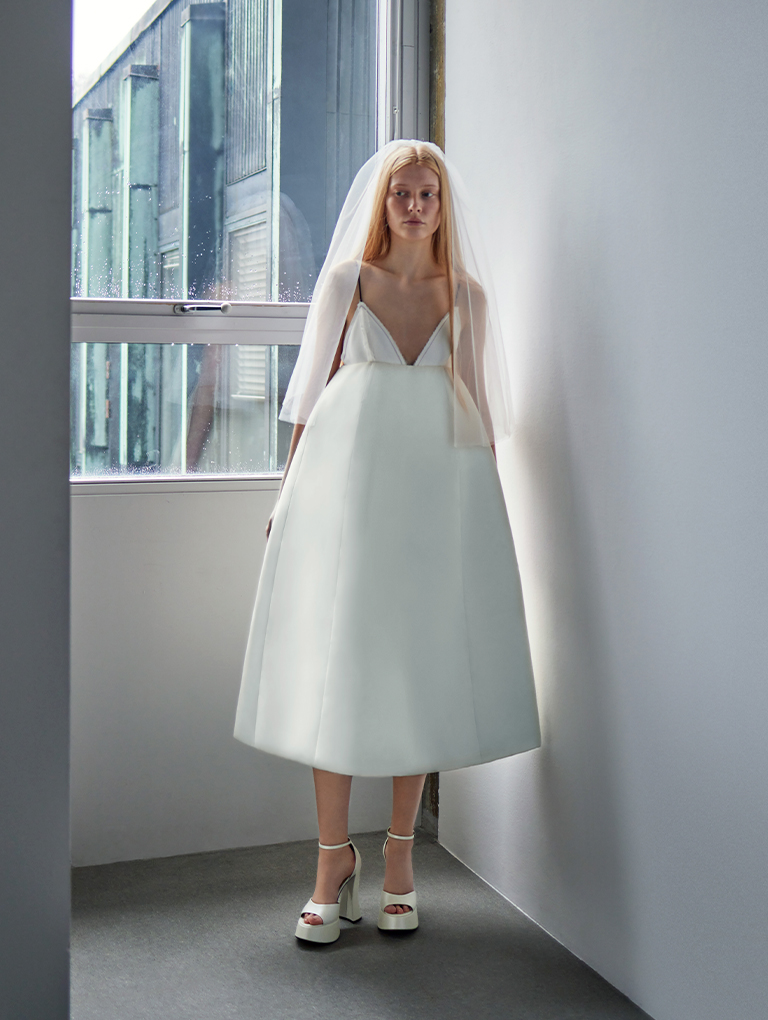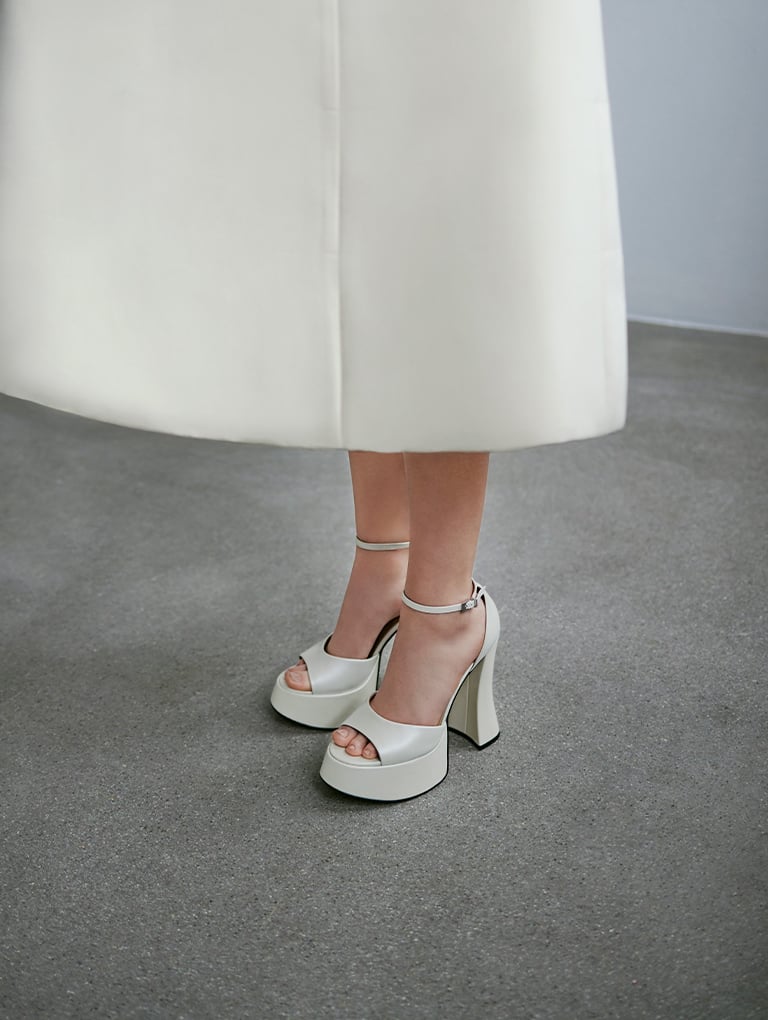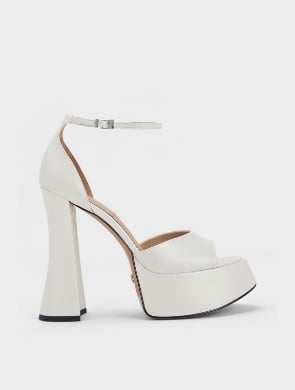 Michelle Leather Platform Sandals
A cut-out dress that showcases your décolletage is sure to make you stand out on your special day. To complement this figure-hugging dress, reach for classic shoes like the beaded satin ankle-strap pumps with pointed toes. They will enhance the silhouette of your gown and add a touch of elegance to your overall look.
Celebrate your marriage in a unique and unconventional ensemble that reflects the modern woman you are. Achieve this look with a sleek blazer top and striking lace pants. Complete the outfit with the Maisy ruched nylon bag, which is versatile enough to be incorporated into your everyday wardrobe.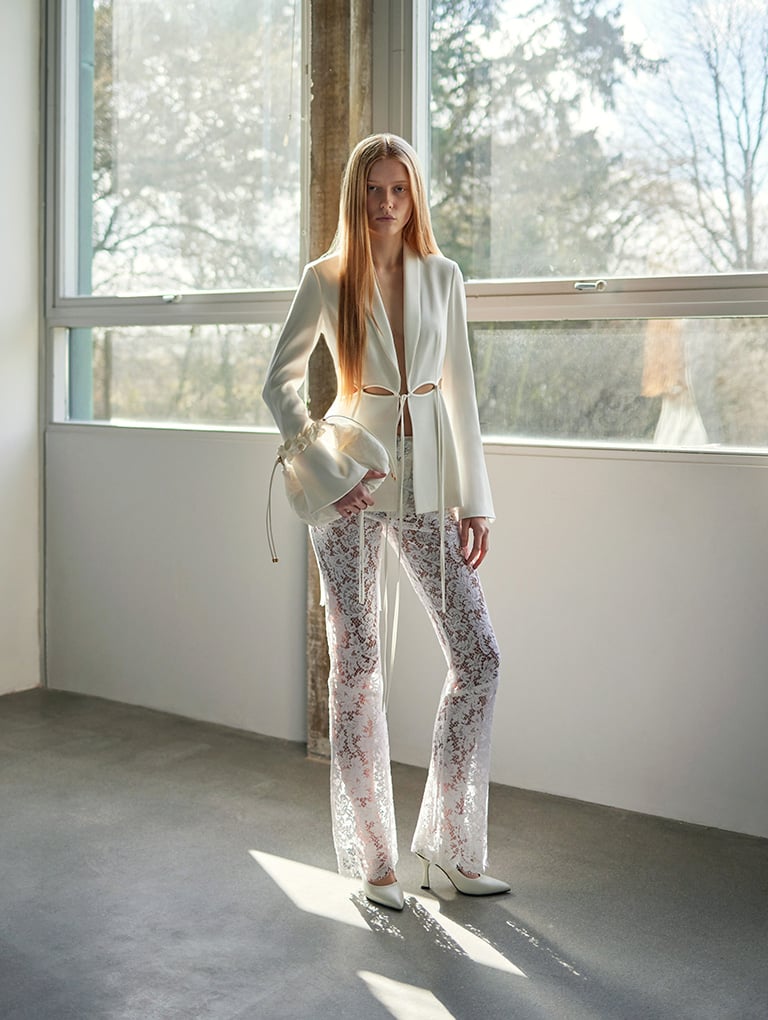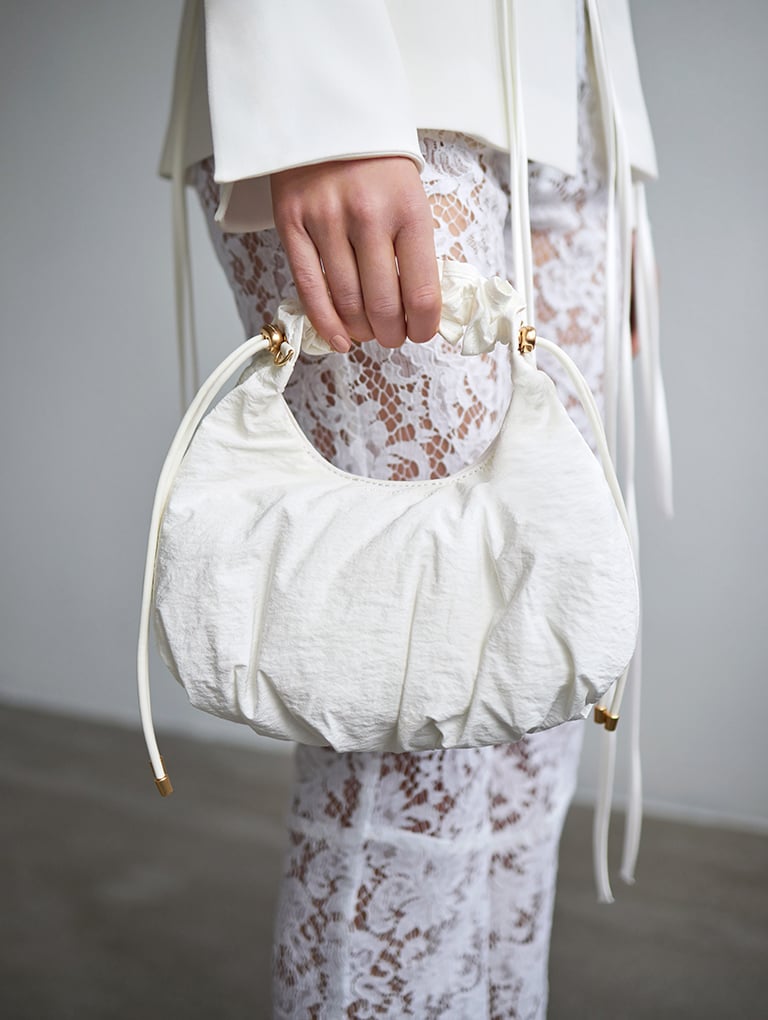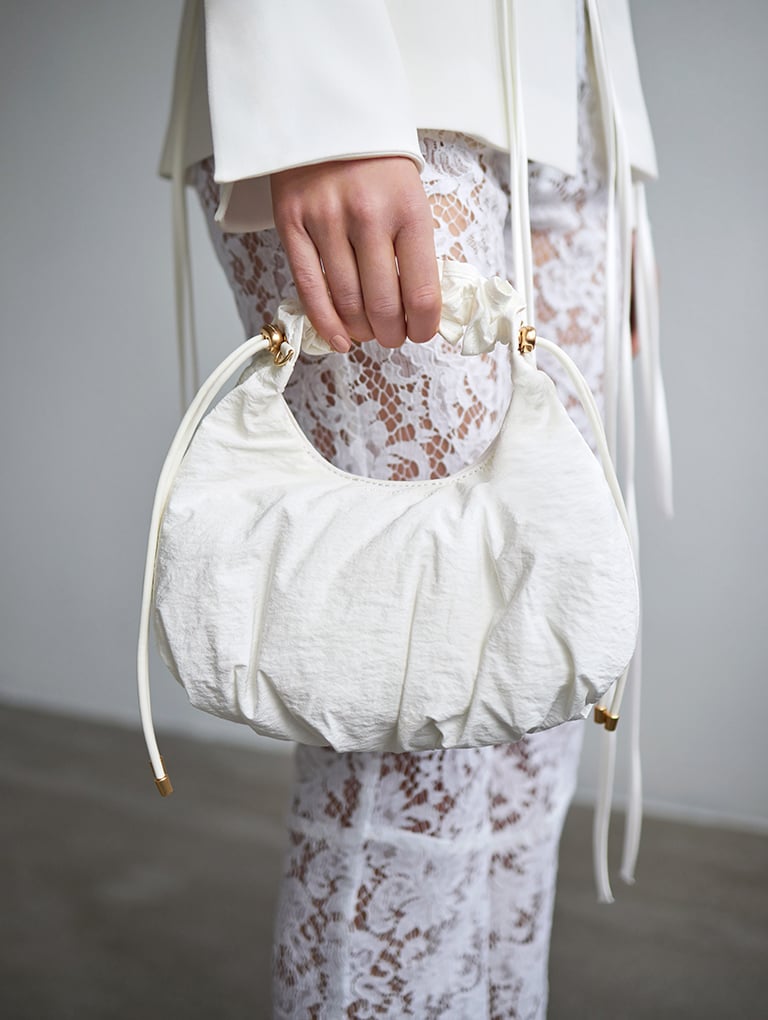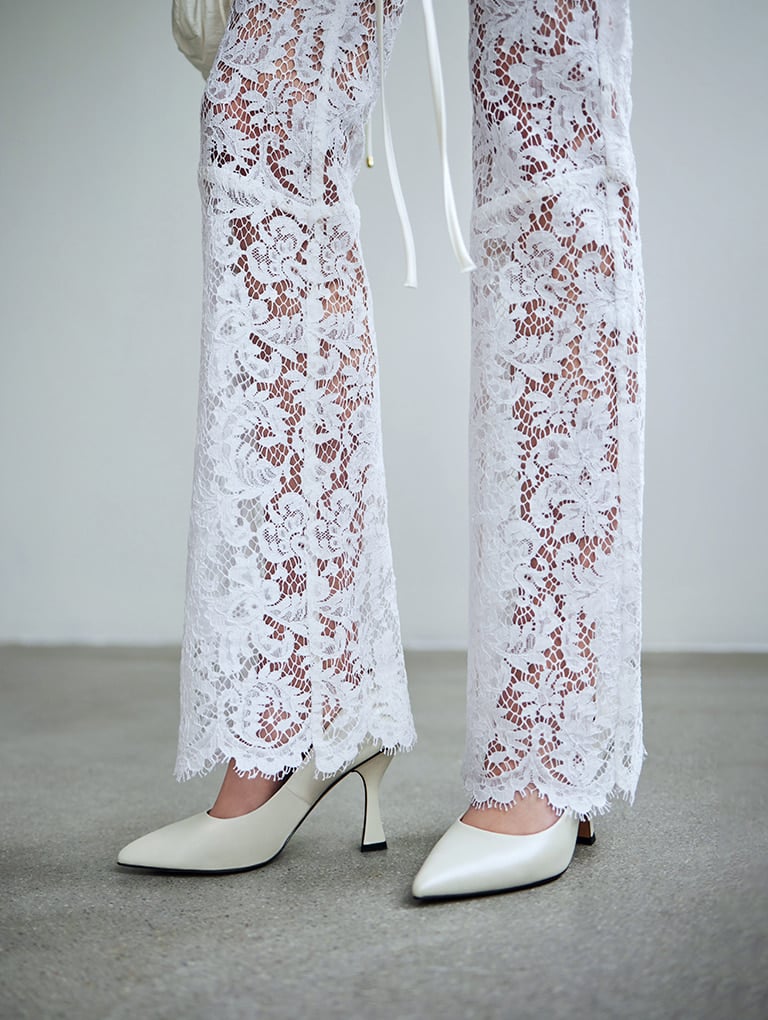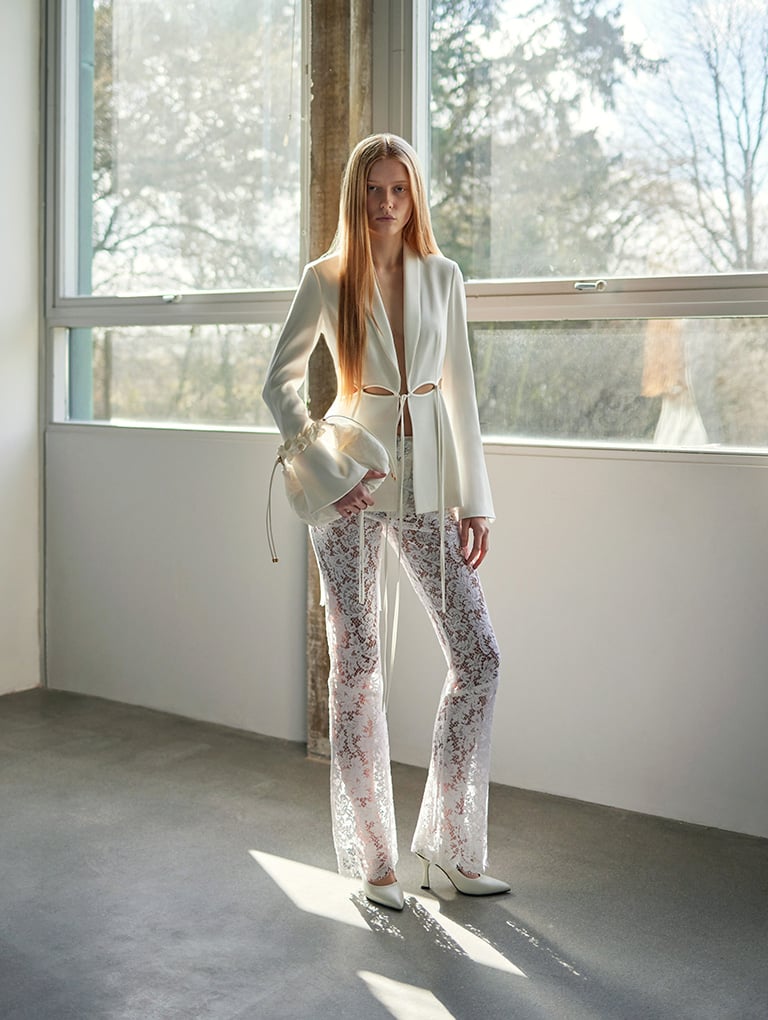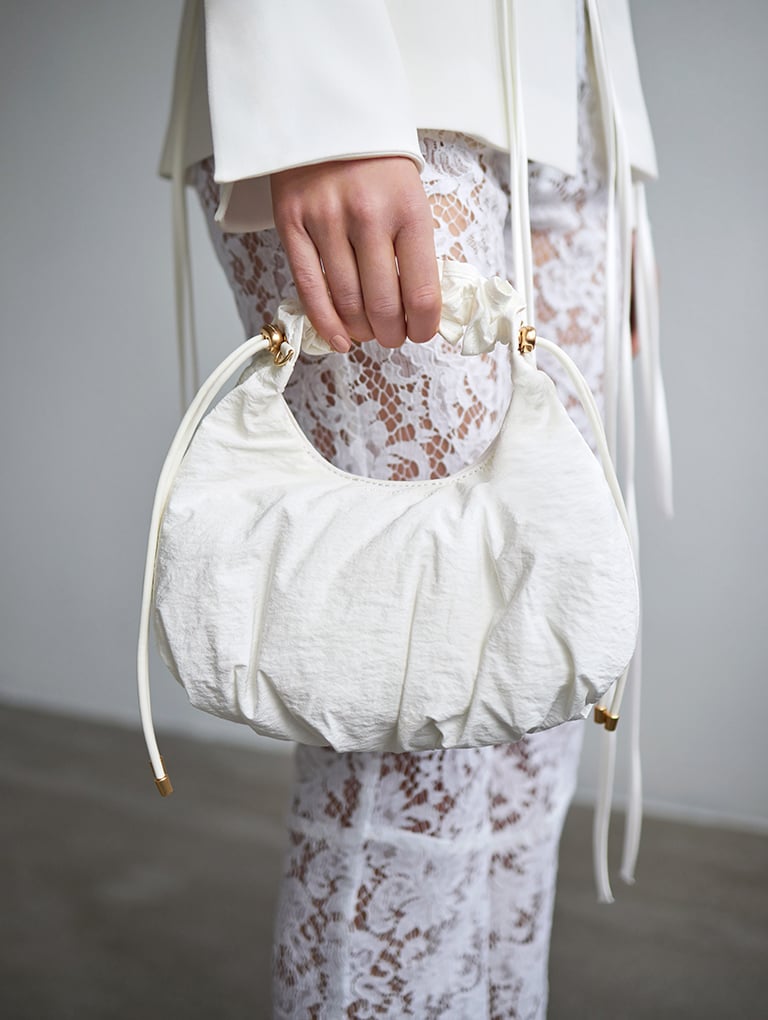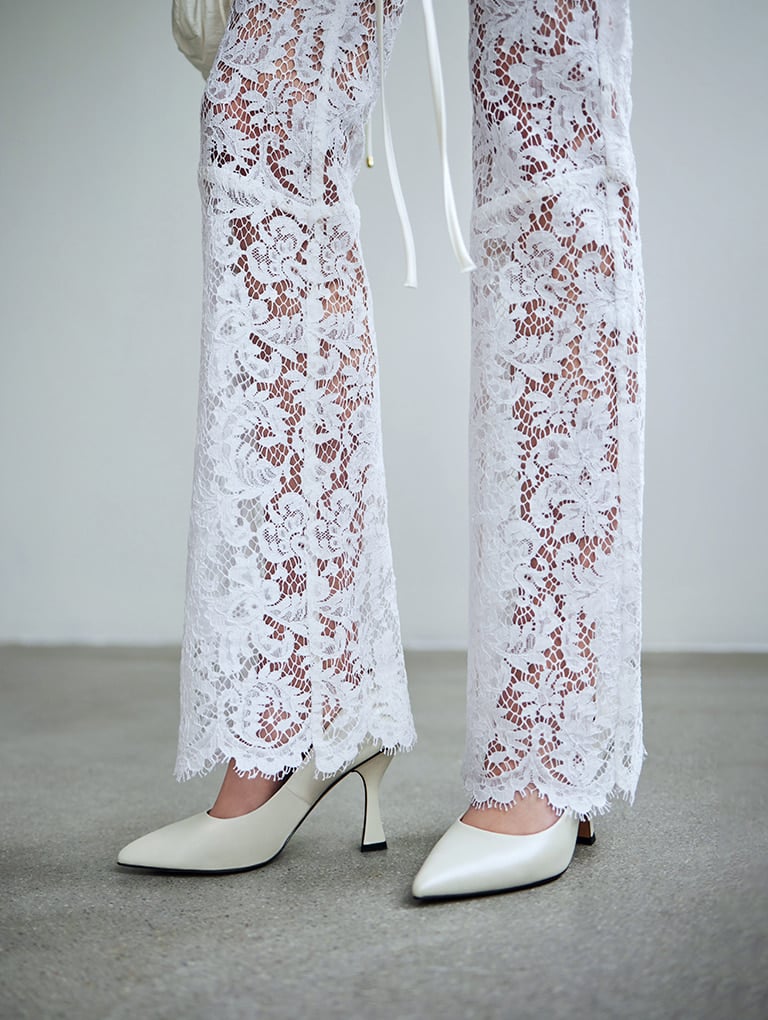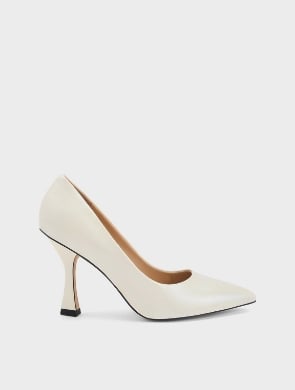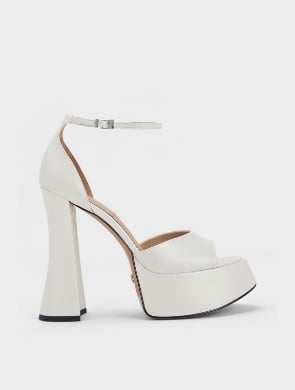 Michelle Leather Platform Sandals
Opting for a floral printed dress for your wedding gown is a bold, fashion-forward approach. To balance the look, consider pairing the dress with the leather flare heel pumps. They add an eye-catching visual element to the outfit, while still maintaining a classic look.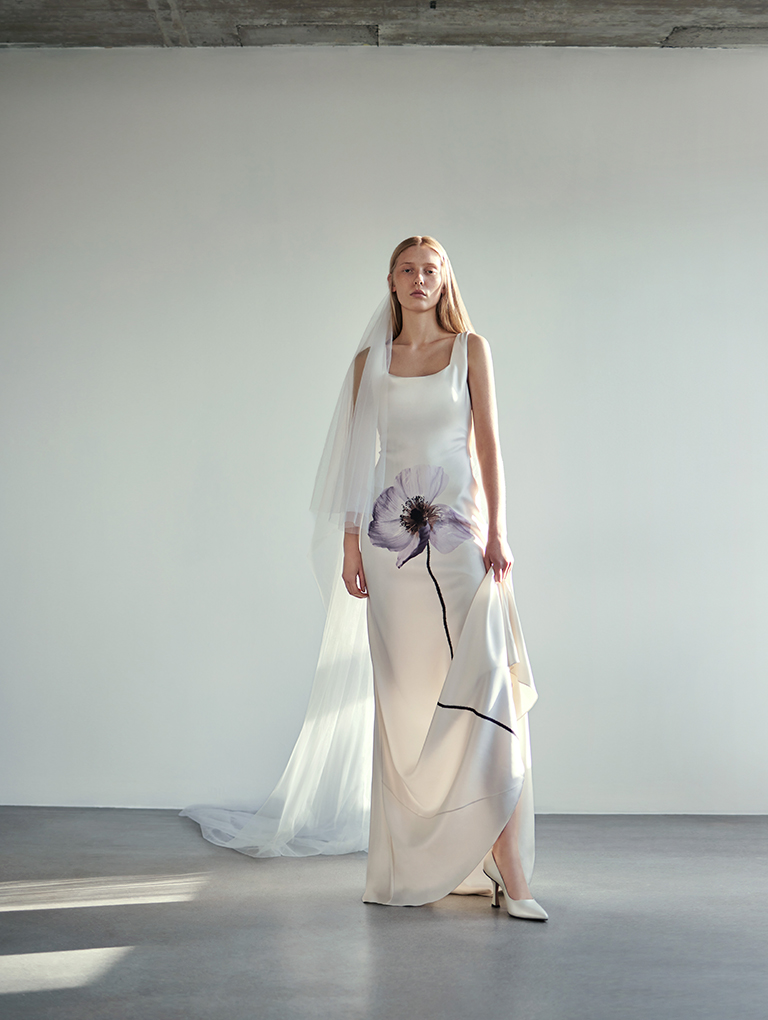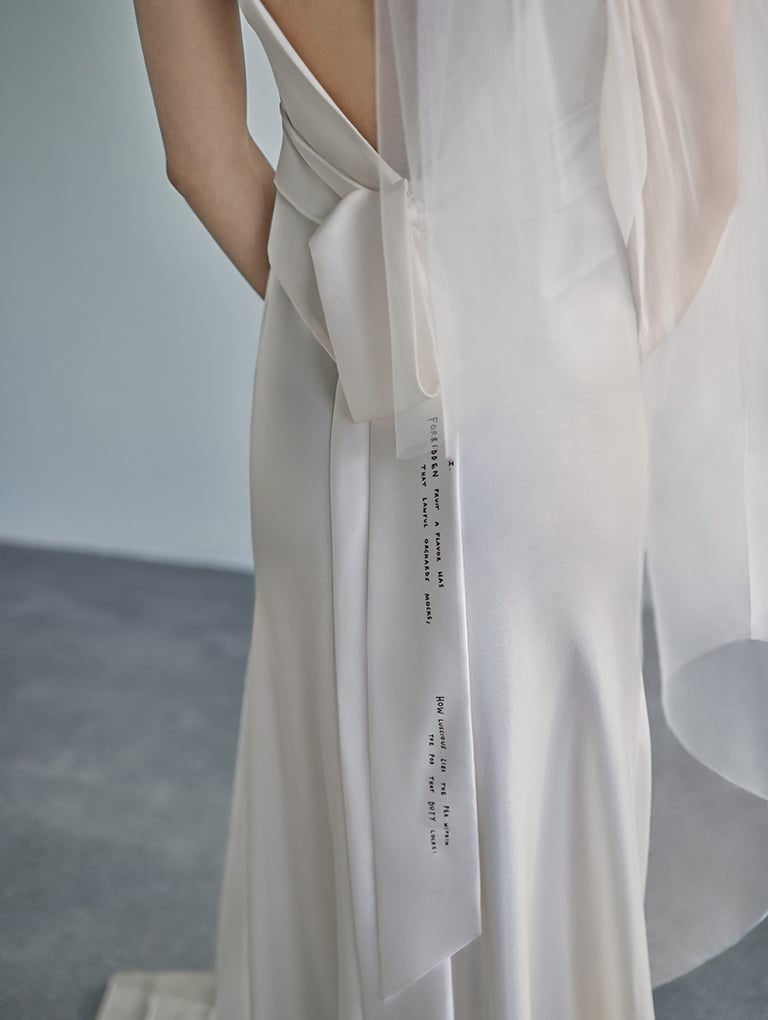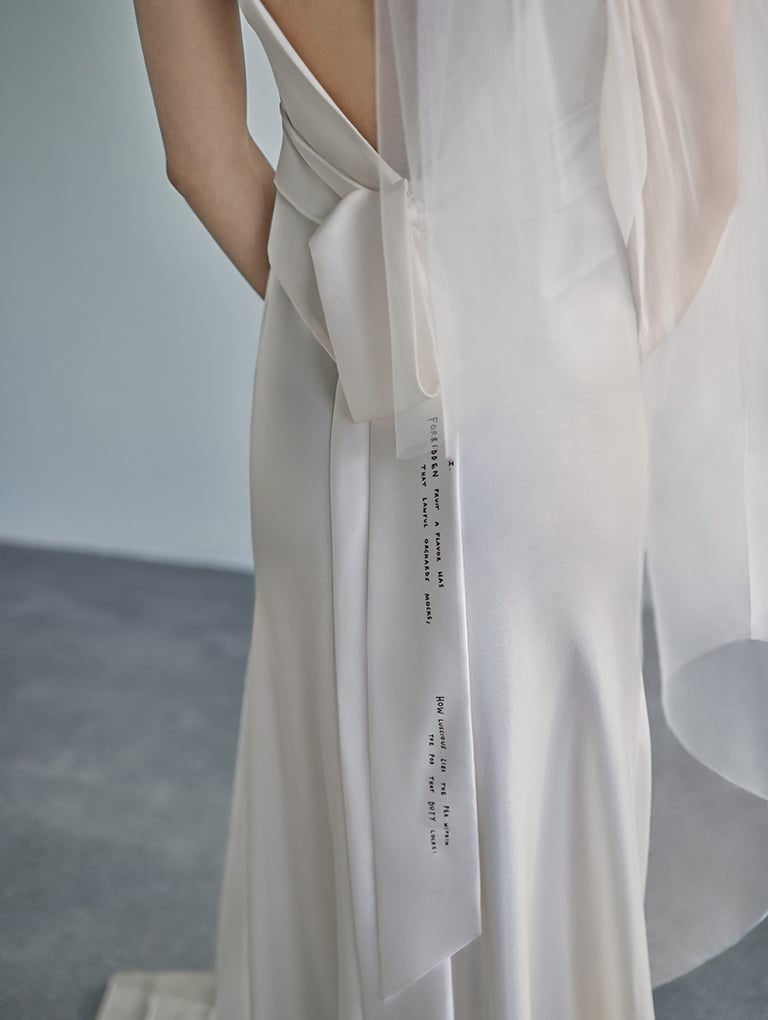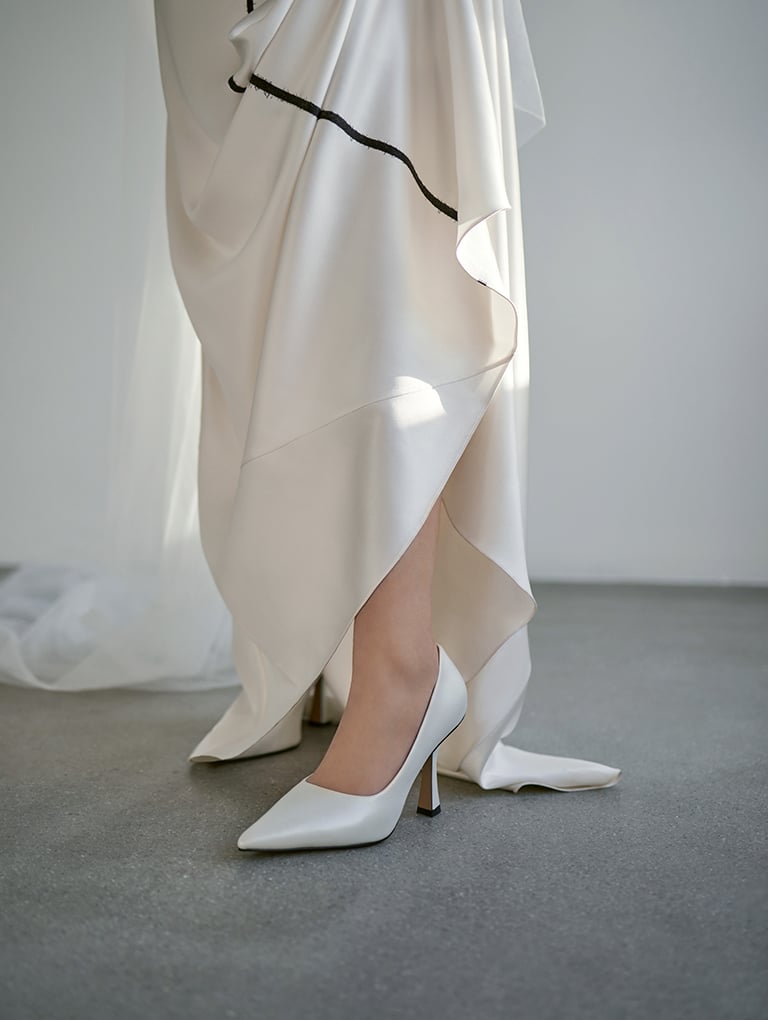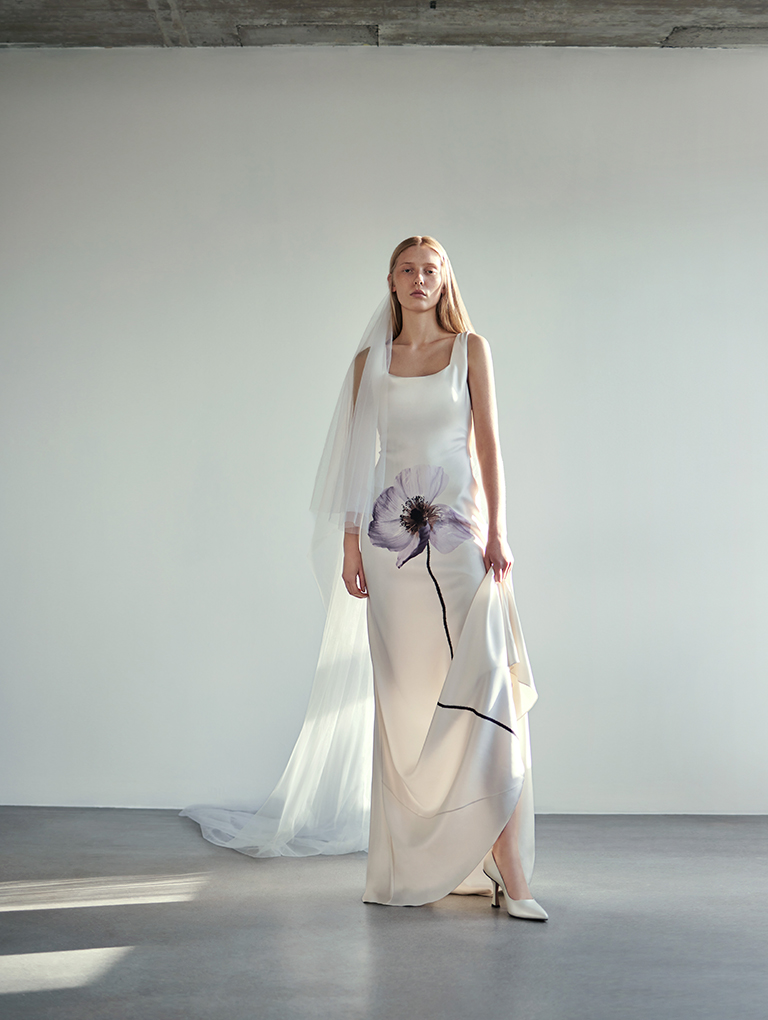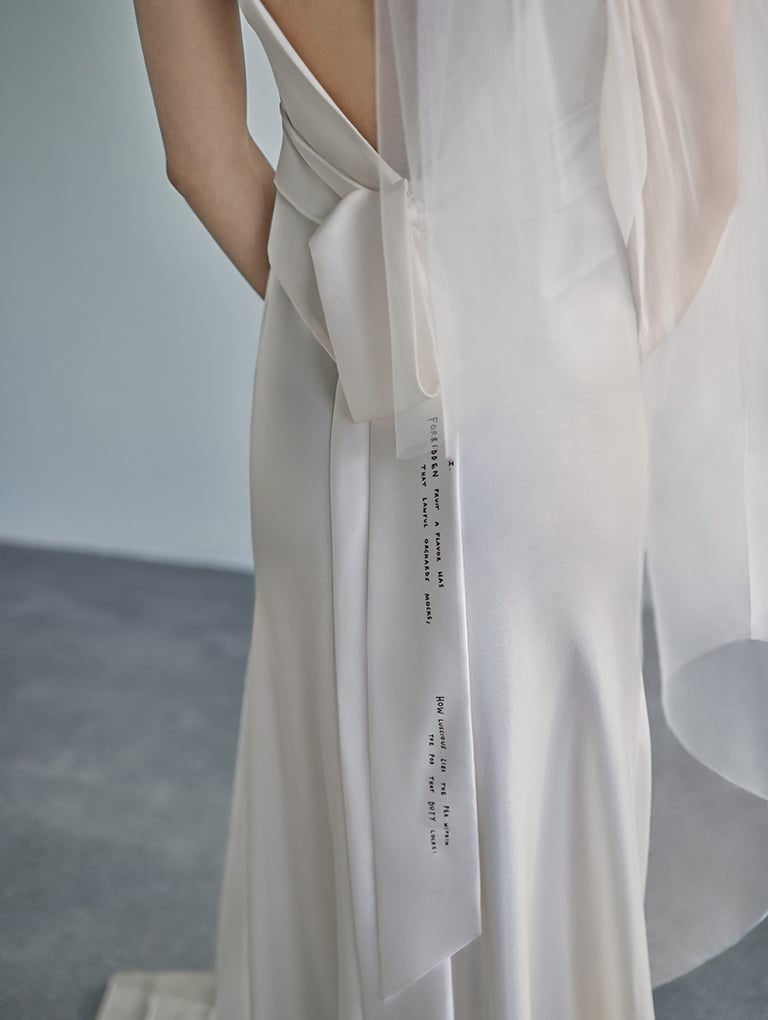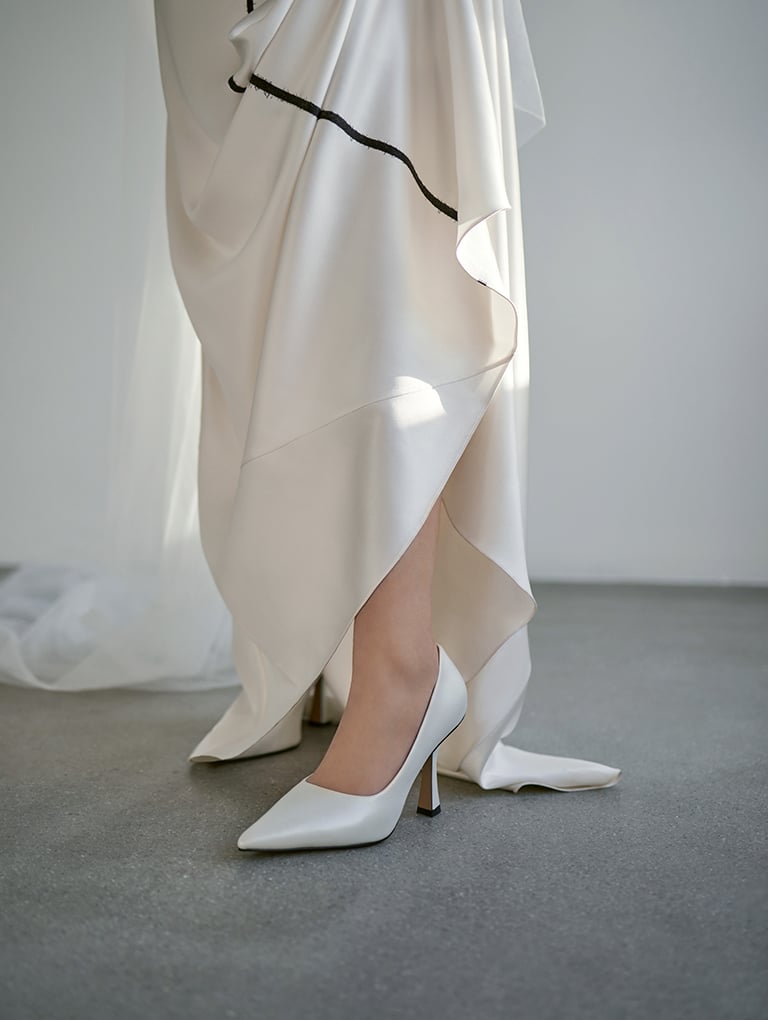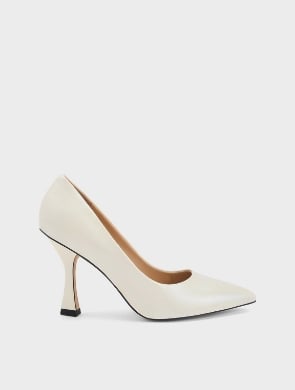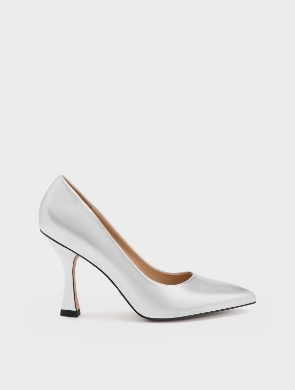 Metallic Leather Flare Heel Pumps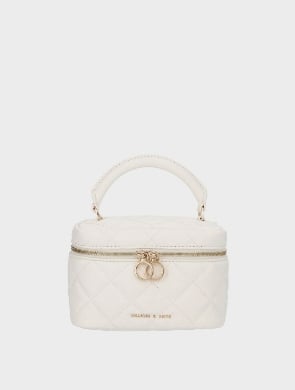 Quilted Two-Way Zip Mini Bag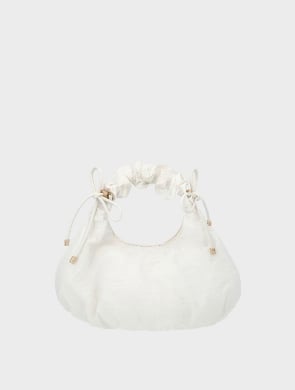 Walk down the aisle with confidence in the beaded heel bow mules, which offer a height boost without sacrificing comfort. If you will be moving around a lot and need to bring all your essentials with you, reach for the quilted two-way zip mini bag. It's the perfect size to hold all your makeup for touch-ups.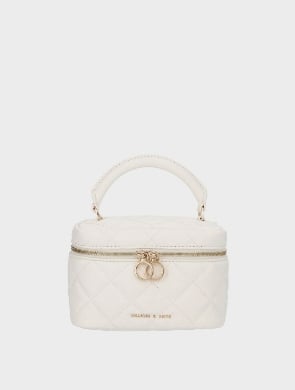 Quilted Two-Way Zip Mini Bag