As cooler weather returns, so does the timeless fall style staple — loafers. Whether for adding a touch of sophistication to workwear or elevating a casual off-duty look, loafers effortlessly infuse any outfit with preppy elegance and polish. This season, the fall favourite receives an exciting update. From chunky silhouettes featuring lug soles to sleek slip-on styles adorned with eye-catching embellishments, our latest loafer range offers new seasonal style inspiration.
Back To Black
An evergreen classic that can be found in every discerning fashionista's wardrobe, loafers in timeless black are a reliable and fuss-free choice. They will effortlessly complement any outfit you wear. While they appear utilitarian and basic, loafers are far from boring — our Perline chunky penny loafers, set on cleated lug soles with white contrast-stitch detailing, will take your loafer game to the next level.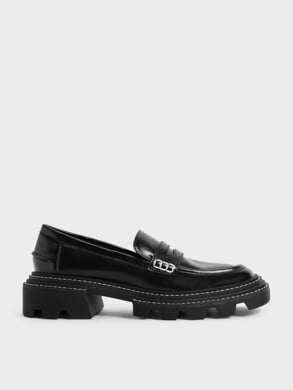 Perline Chunky Penny Loafers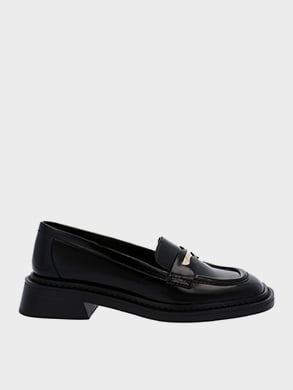 Metallic Penny Tab Loafers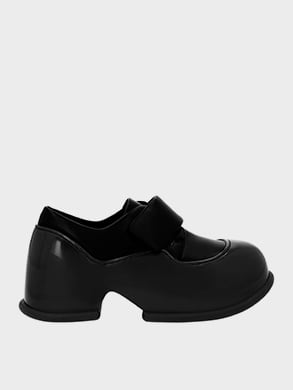 Pixie Patent Platform Loafers
Neutral Parties
Loafers in soft neutral tones, such as chic creams, chalks, off-whites, nudes, and warm beiges, are just as versatile. Whether they are crafted from durable genuine leather or not, these loafers with streamlined and minimalist silhouettes are a sophisticated alternative to everyday white sneakers. For a contemporary take on this classic essential, consider backless, slip-on styles like the chunky chain loafer flats, which feature edgy chain-link embellishments instead of the traditional penny tabs.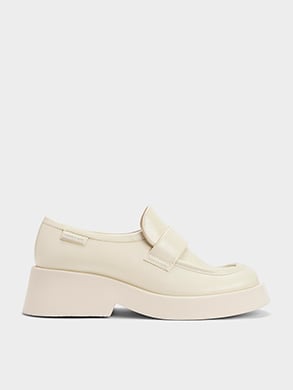 Giselle Strap Chunky Patent Loafers
Bolder Is Better
For the fashion tastemakers, embrace loafers in bold and daring new silhouettes with visually striking designs for the ultimate statement shoe. Opt for high-impact iterations of the loafer style, such as the checkered platform loafers, which stand out with their impossibly chunky block heels and whimsical design. The Gabine leather houndstooth loafers, featuring an elegant pattern reminiscent of the warm woolen fabrics of fall and winter, are equally captivating. They combine a luxurious leather finish with the signature Gabine U-shaped buckles, striking the perfect balance between classic and contemporary.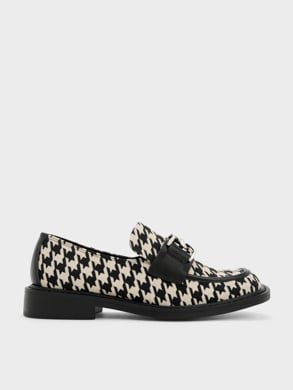 Gabine Leather Houndstooth Loafers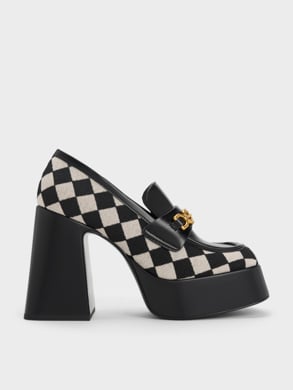 Checkered Metallic Accent Platform Loafers