IN THE DETAILS: THE FREE SPIRIT
FASHION
In The Details:
The Free Spirit
This season, we put a modern twist on classic Western wear, such as cowboy boots and crossbody bags. They will make the stylish urbanite look party-ready in no time for a fun night out.
Although cowboy dressing is flamboyant in nature, there is a practical element to it that inspires the collection's bag styles. For instance, the Letitia bags are designed to be extra functional with their multiple compartments, and they will keep your belongings neatly organised. On the other hand, the Aldora bucket bag's slouchy silhouette opens up into an unexpectedly roomy interior.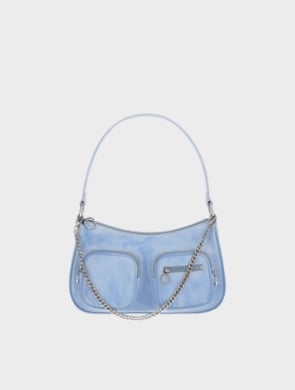 Letitia Chain-Link Shoulder Bag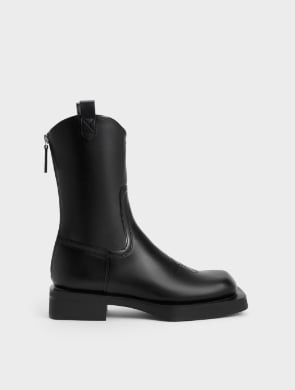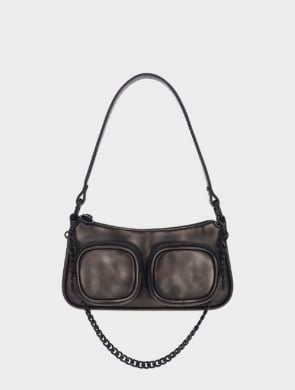 Letitia Chain-Link Shoulder Bag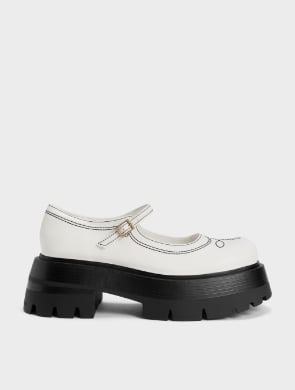 Lenox Stitch-Trim Mary Janes
Our version of cowboy boots features broad square toes instead of the usual pointy ones, which offer a more comfortable fit. The embroidered details are also kept minimal for a contemporary aesthetic. A similar design element is applied to a pair of classic chunky-soled Mary Jane shoes, perfect for those who just want to dip their toes into the Western fashion trend.