GAME ON: SPORTY BAGS & SHOES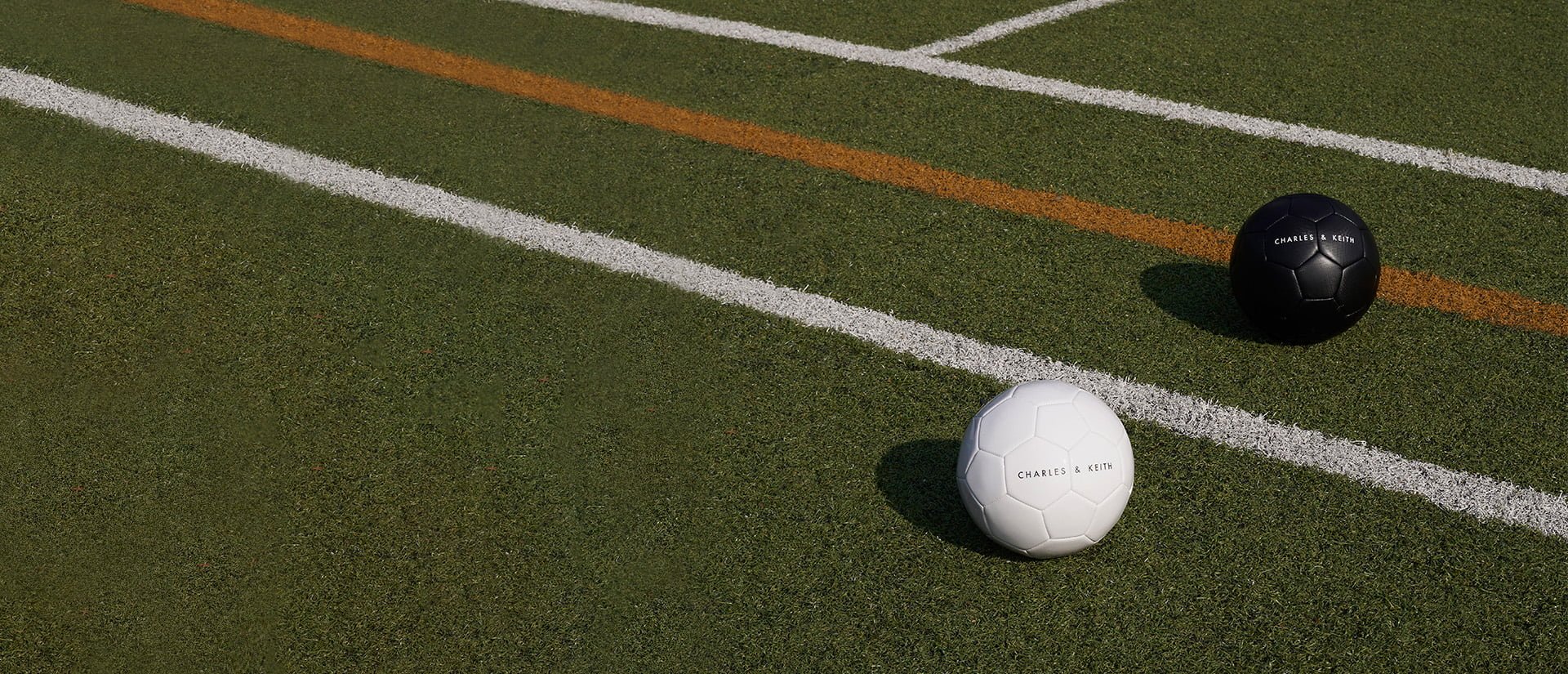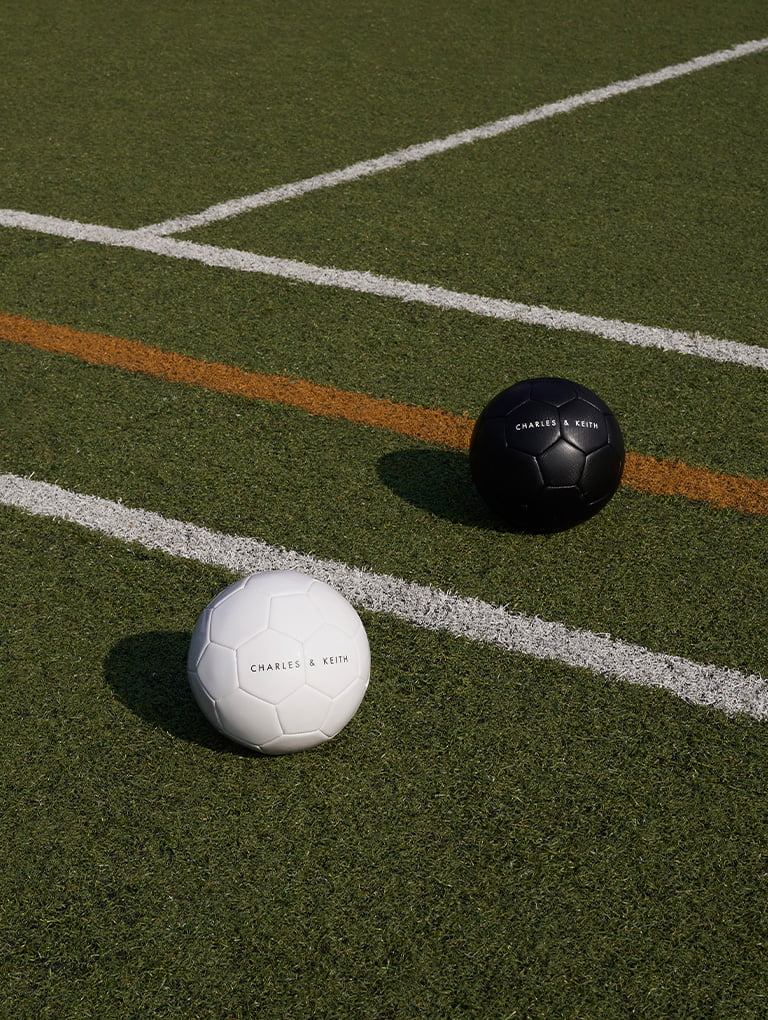 FASHION
Game On:
Sporty Bags And Shoes
Put together stylish and sporty outfits with football-inspired bags, shoes and accessories from our latest collection.
Bring your fashion A-game to the street with our latest athleisure-style accessories, which are a nod to the sport of football this World Cup season. The collection includes classic low-top sneakers with a sporty colour-block design, complemented by a hexagonal pattern that bears a striking resemblance to the football's distinctive texture. The same pattern can be found on a pair of casual slide sandals, adding visual interest and a stylish tactility that elevates the design.
Bowling bags are back from the Y2K era, and they get a special shoutout in this collection. They feature the same hexagonal pattern that will allow you to coordinate your accessories effortlessly for a refined and polished look. If you have a busy day ahead and more necessities to bring around, the roomy tote bag with a fun scribble print will come in handy. The multi-pouch crossbody bag, with its chic utilitarian aesthetic and easy elegance, is a perfect style companion for casual weekends.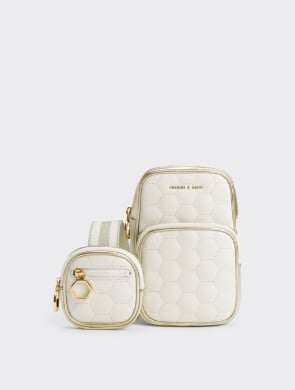 Textured Elongated Crossbody Bag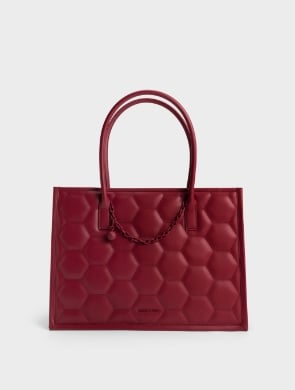 Geometric Quilted Tote Bag