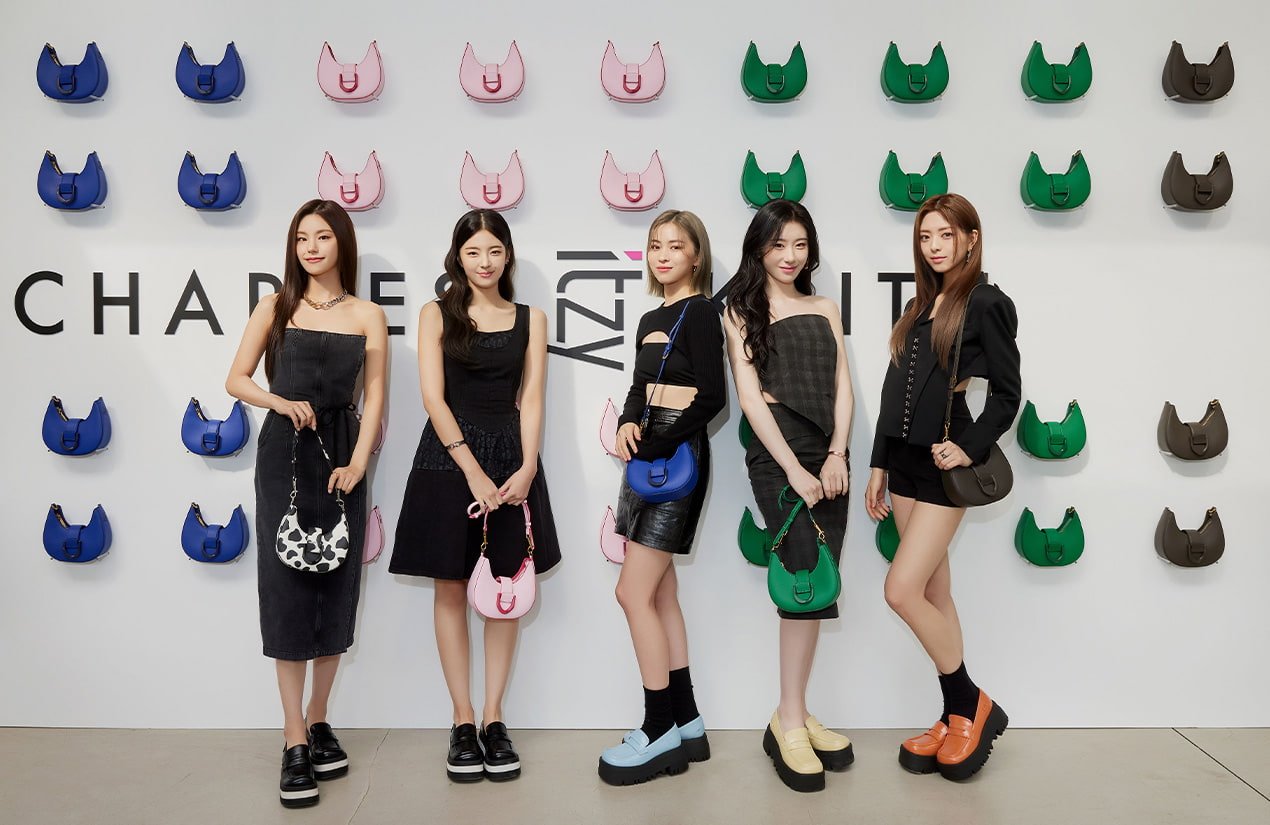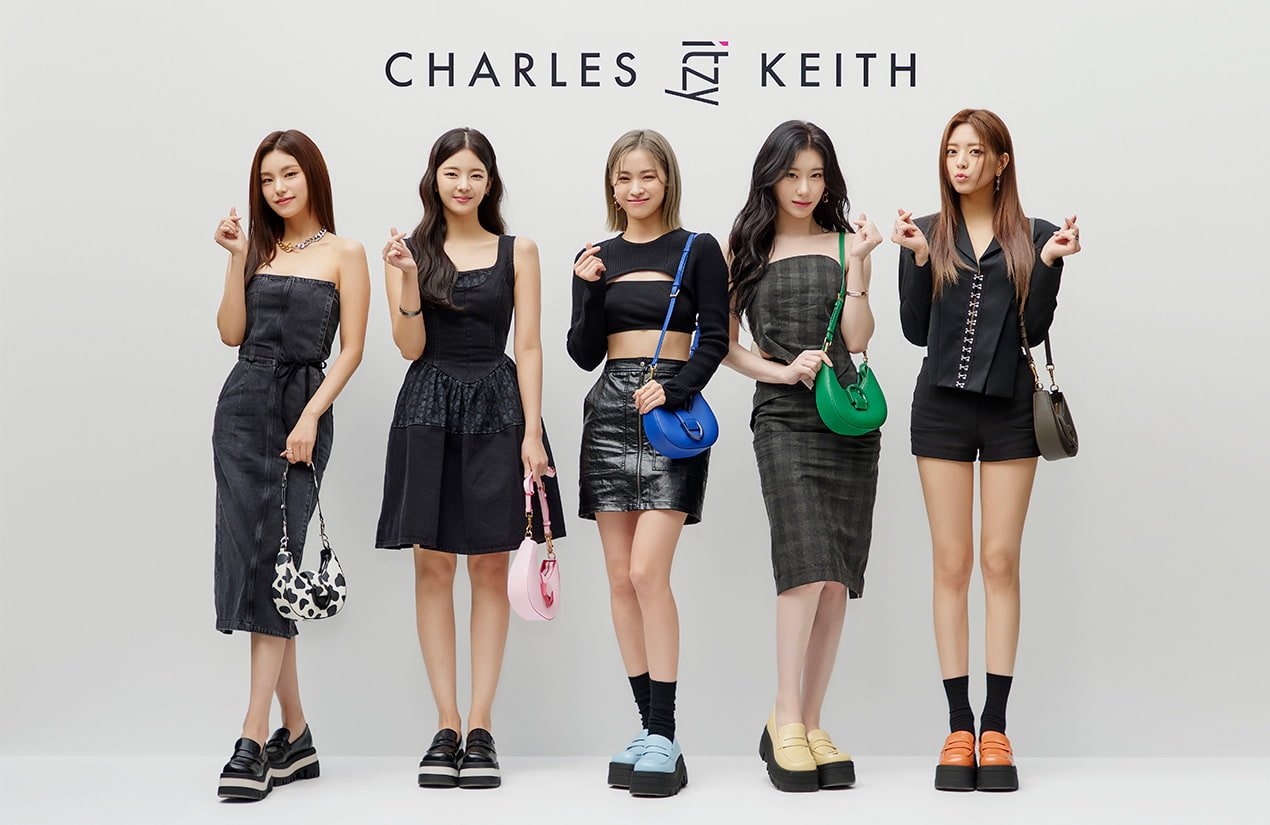 CHARLES & KEITH memberikan Seoul cuplikan dari koleksi ITZ MINE sebelum peluncurannya, dengan mengambil alih Café Oude di distrik Seongsu-dong yang sedang trend dari tanggal 14 hingga 16 Oktober 2022. Kapsul ini dibuat dalam kolaborasi bersama global brand ambassador ITZY, yang hadir di acara pop-up.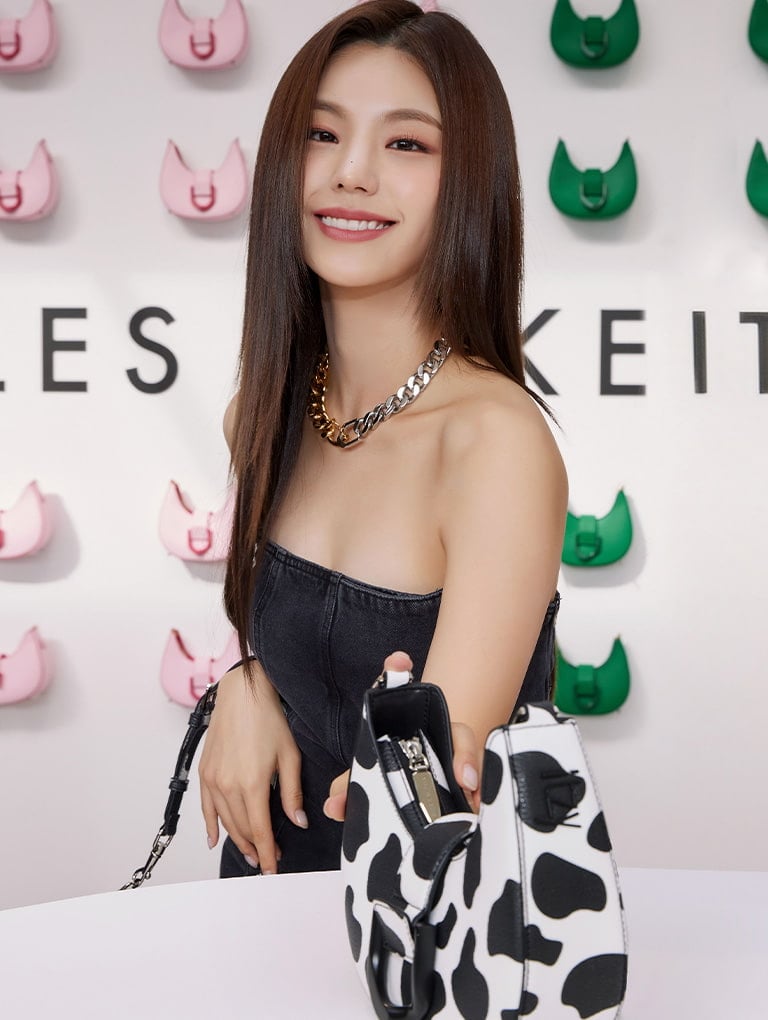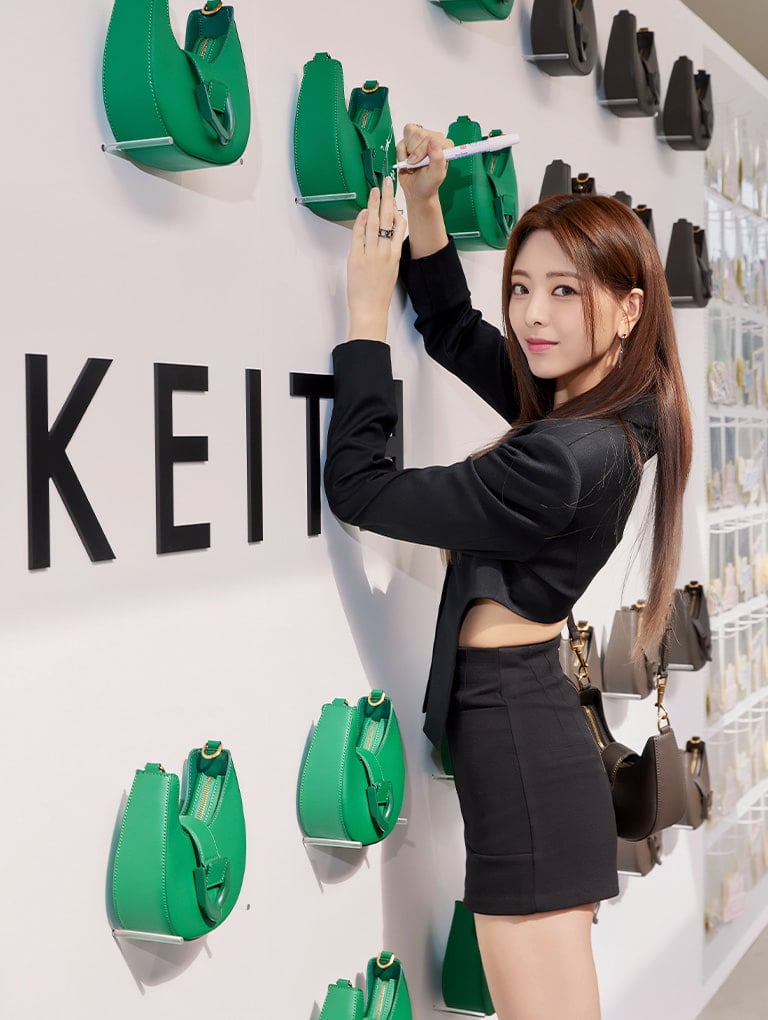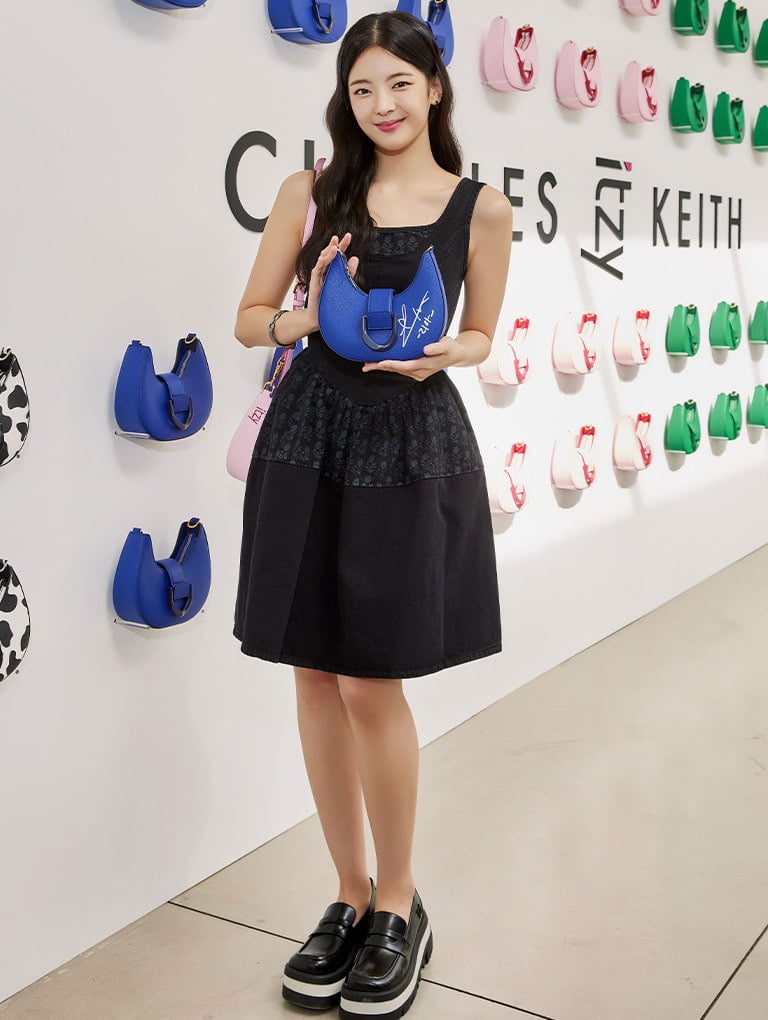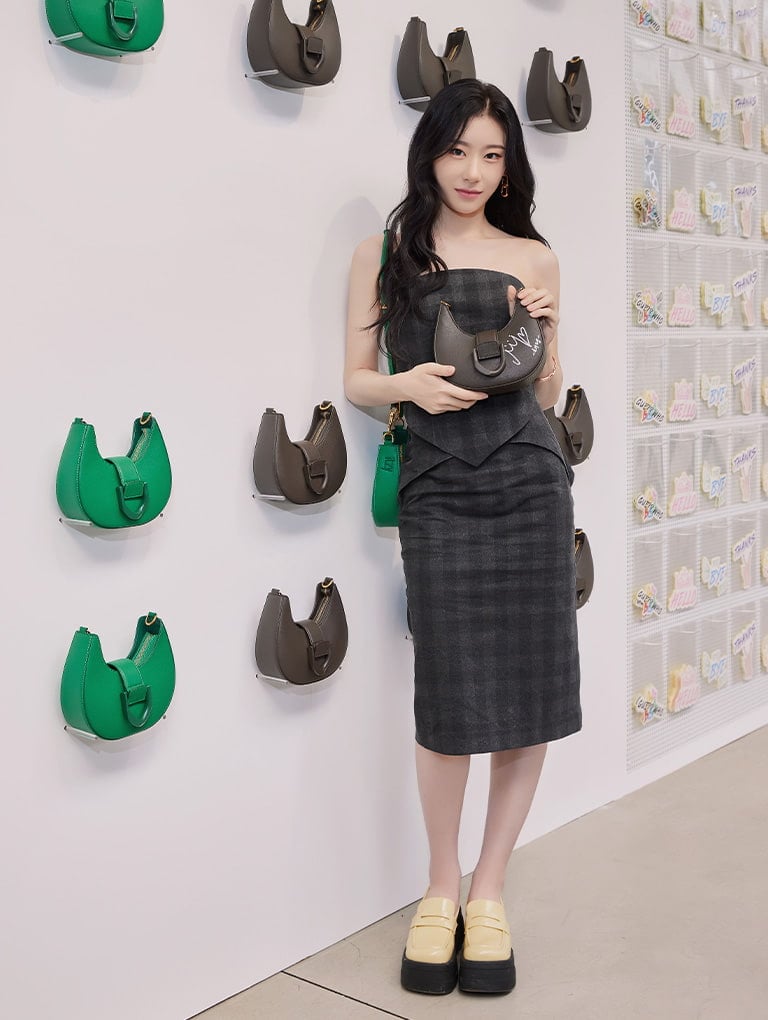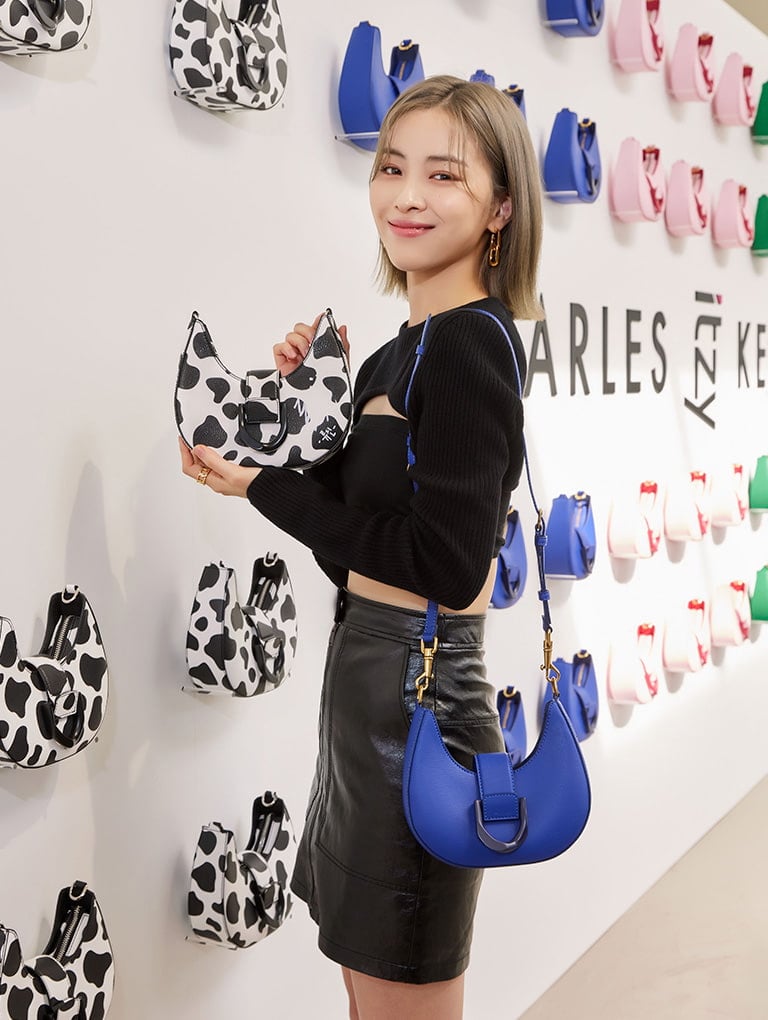 ITZY graced the special event all decked out in the ITZ MINE collection. The bright colours and energetic spirit that saturated the pop-up space reflect their inspirations for the exclusive collection: the vibrant connections they have with their fans, as well as the friendship they share and their unique identities.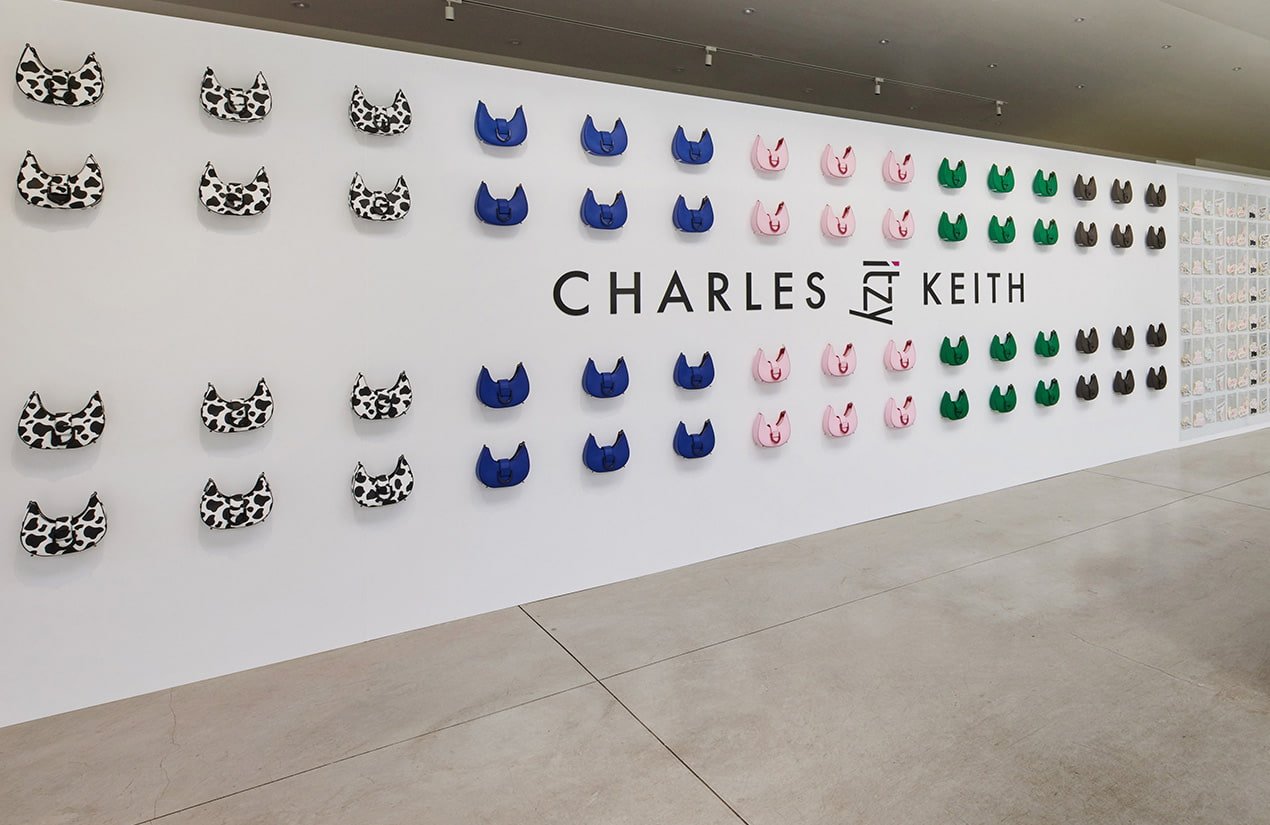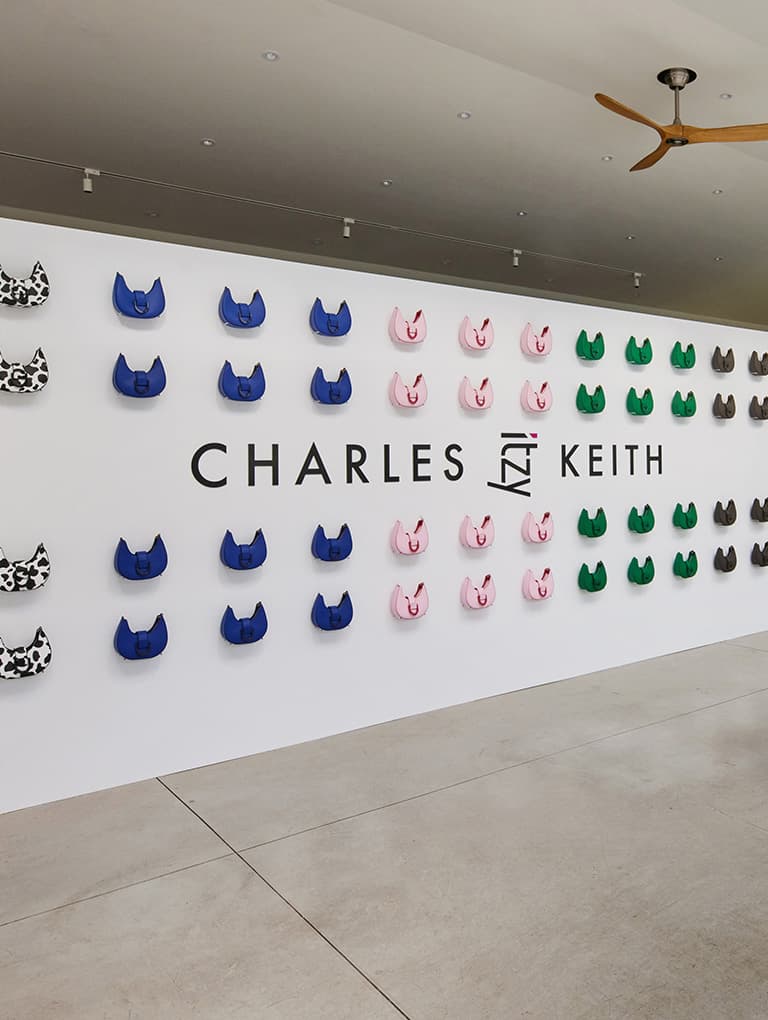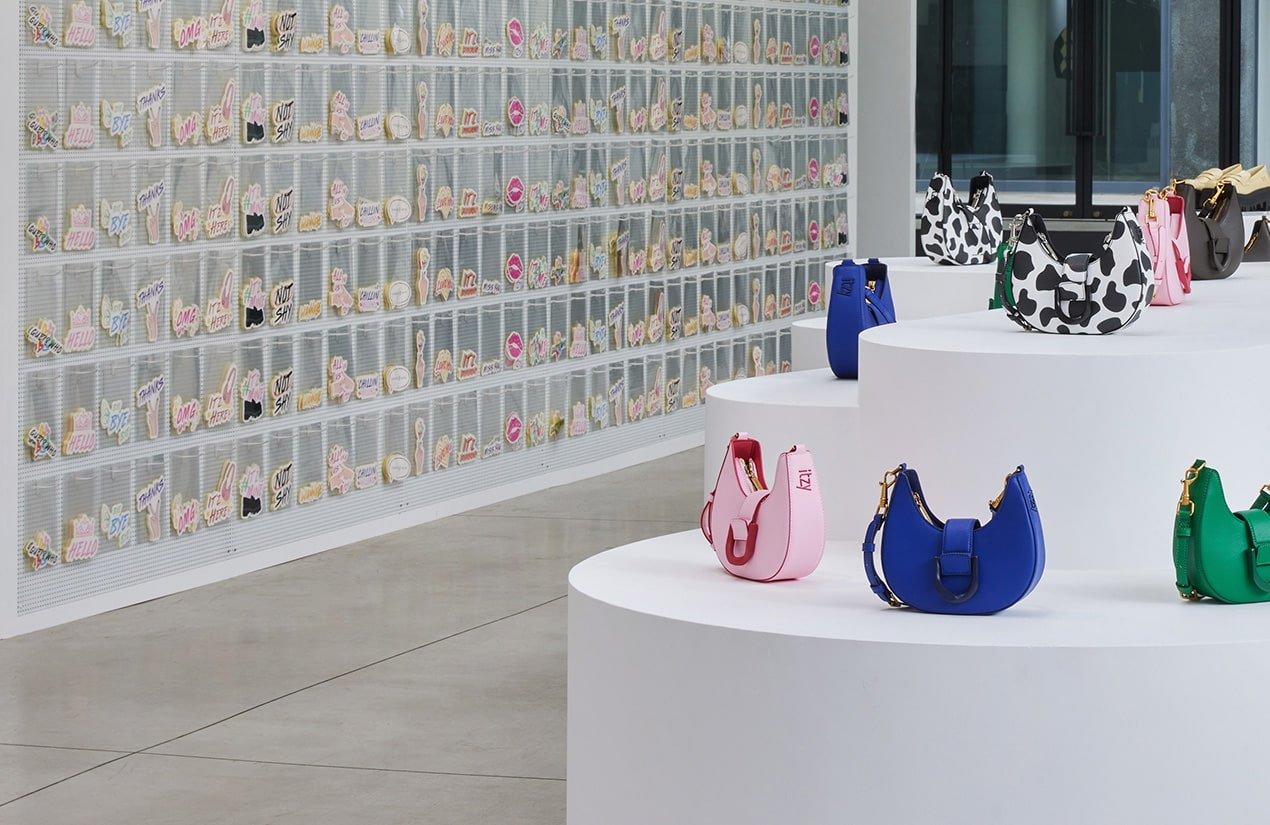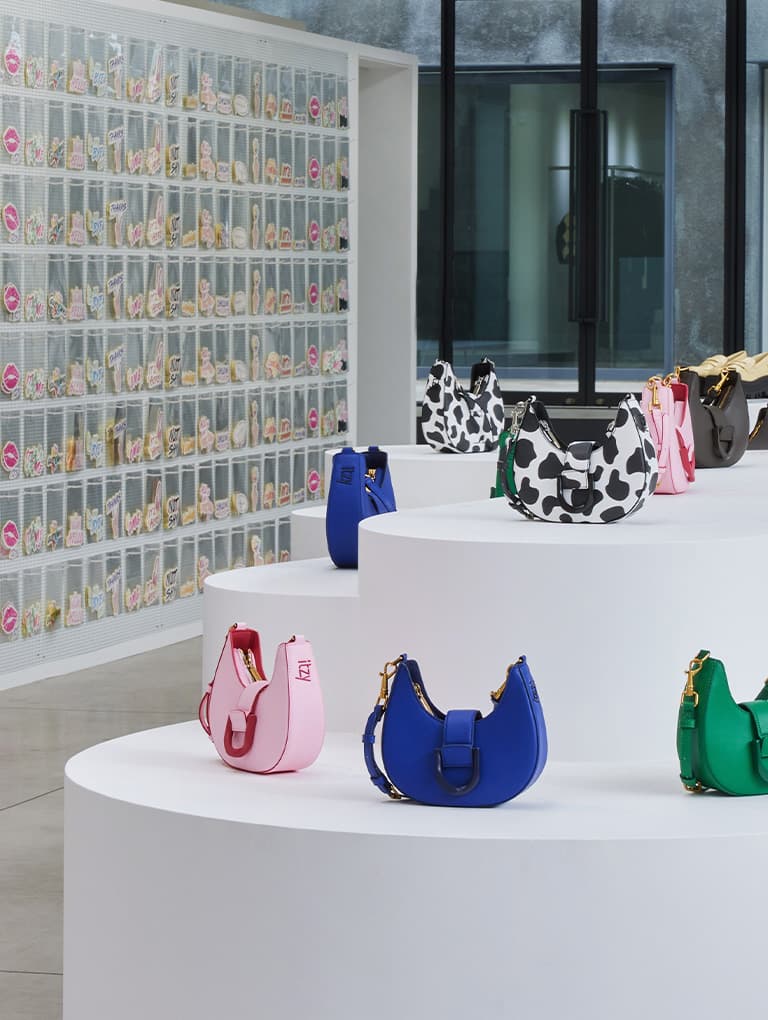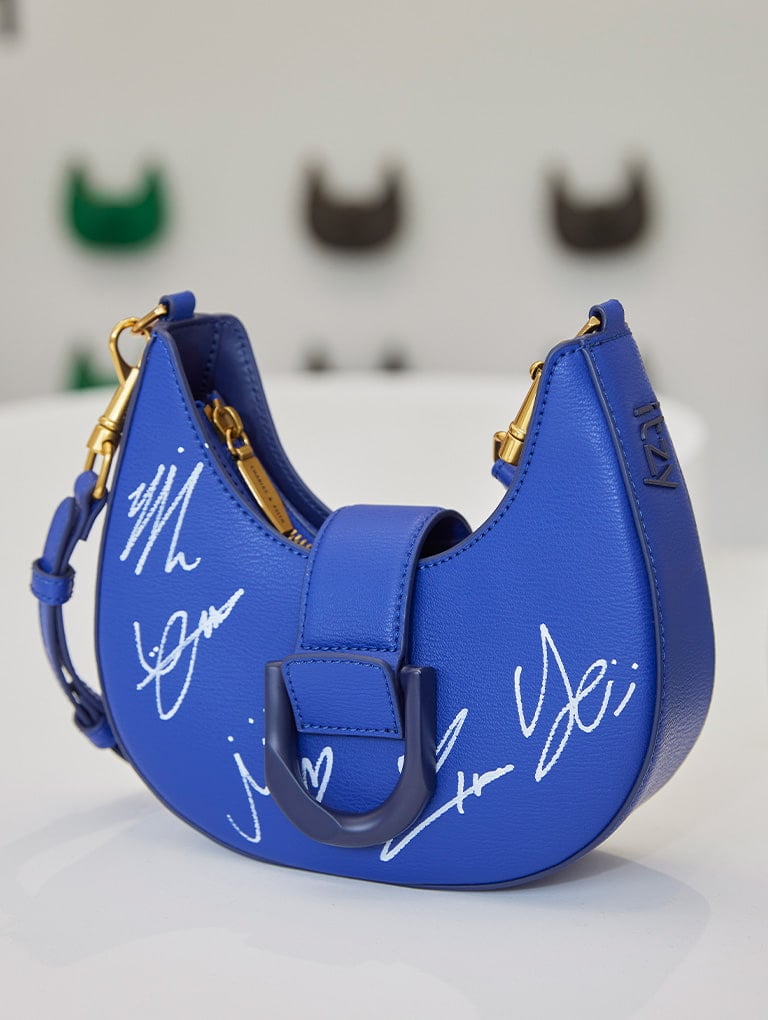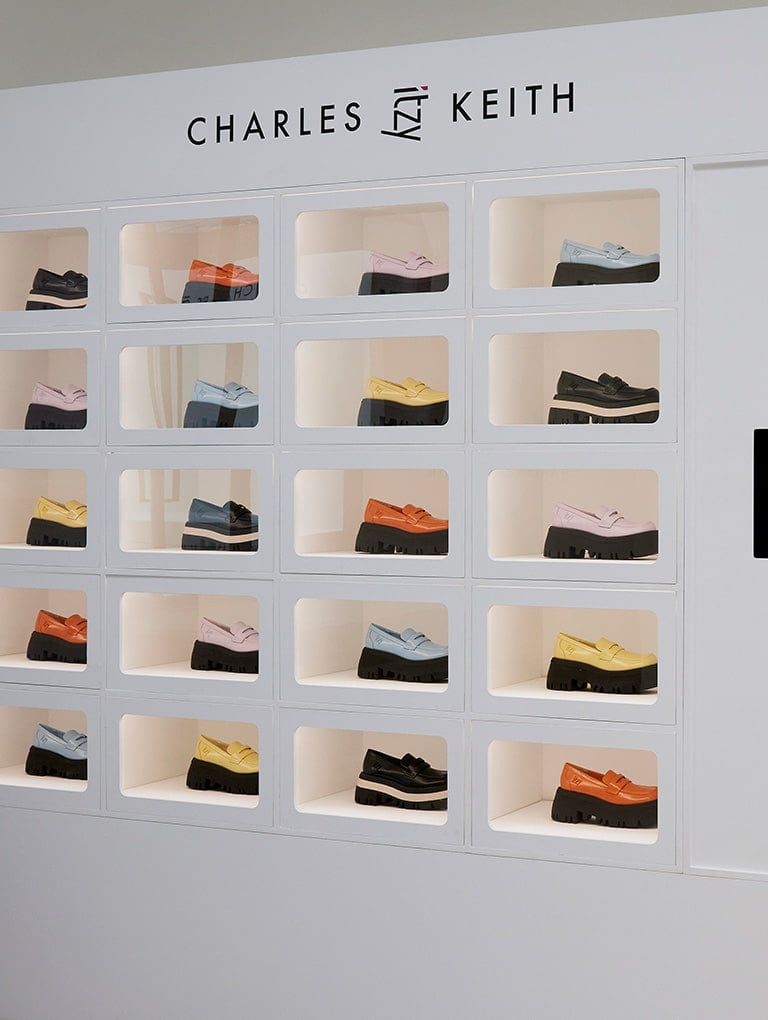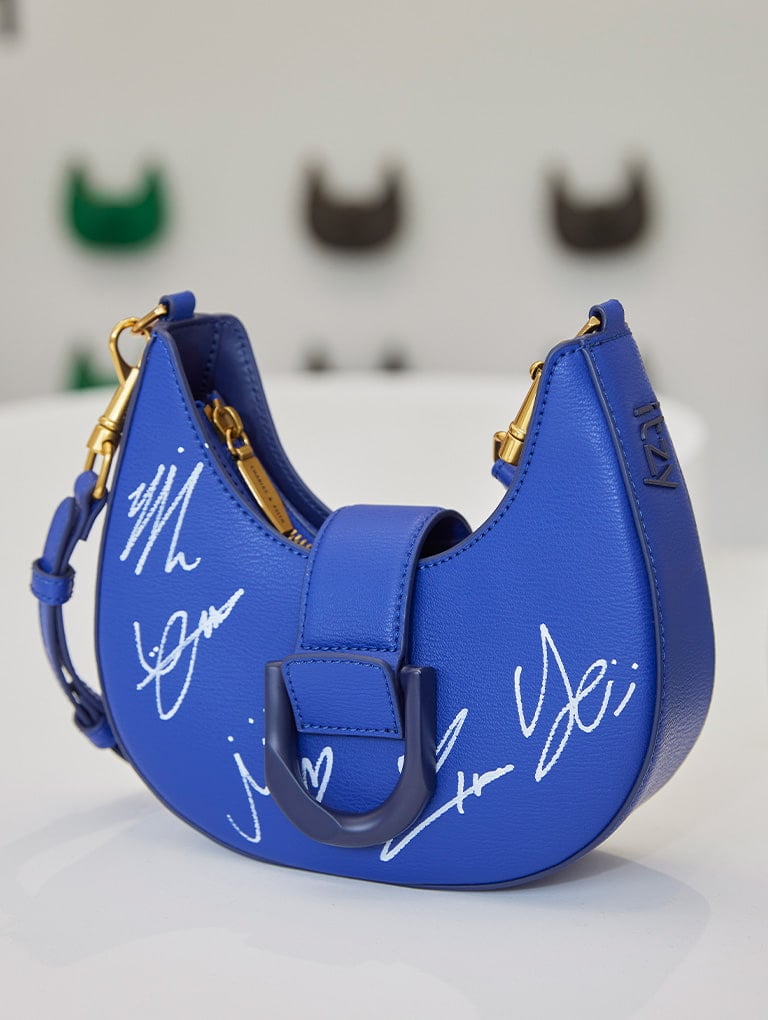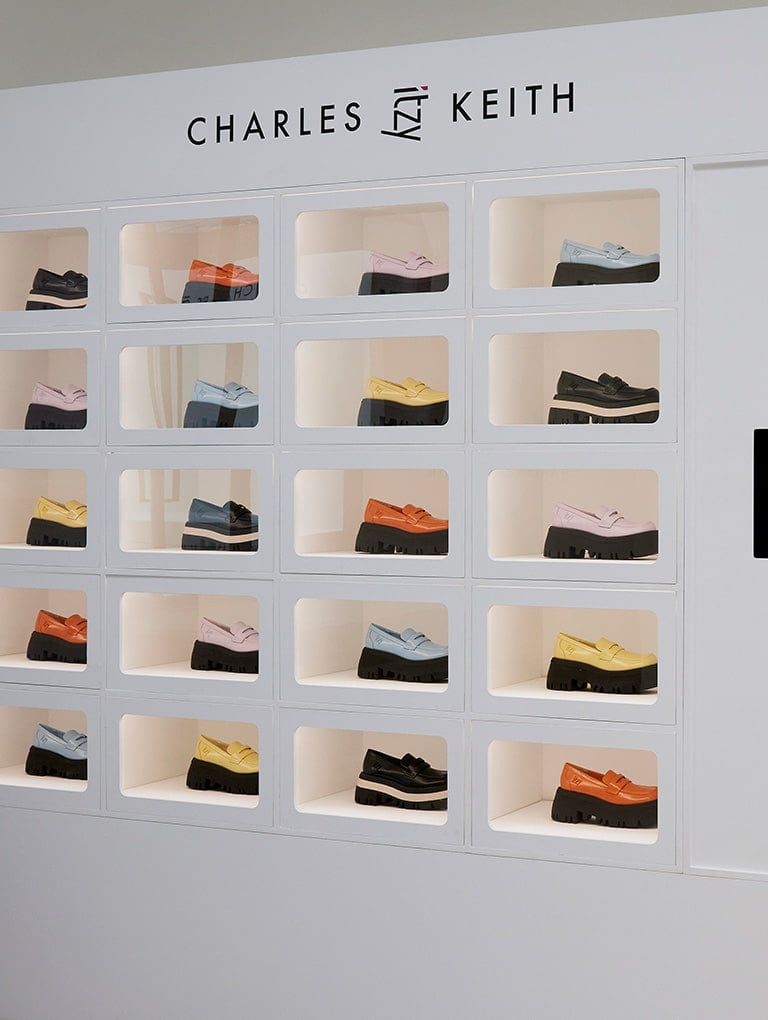 The ITZ MINE pop-up event — which offered a pre-launch sneak peek of the limited edition collection created in collaboration with ITZY — was featured on Harper's Bazaar Korea's social media platforms.
In addition to fashion influencers, the ITZ MINE pop-up space also hosted the fashion-savvy public of Seoul — all guests had the opportunity to get up close and personal with the exclusive ITZ MINE collection before its launch.
The ITZ MINE pop-up space hosted many fashion trendsetters and insiders, including Jenny Park, Hyuna, Lyn Kim and Minsun, who had fun trying out and posing with the Gabine hobo bag and Rainier penny loafers.
Guests were invited to pick out ITZ MINE stickers from a sticker wall so as to stand a chance to win light bites from the café — or even their very own ITZ MINE Gabine hobo bag. They could also get first dibs on the collection by signing up for pre-orders.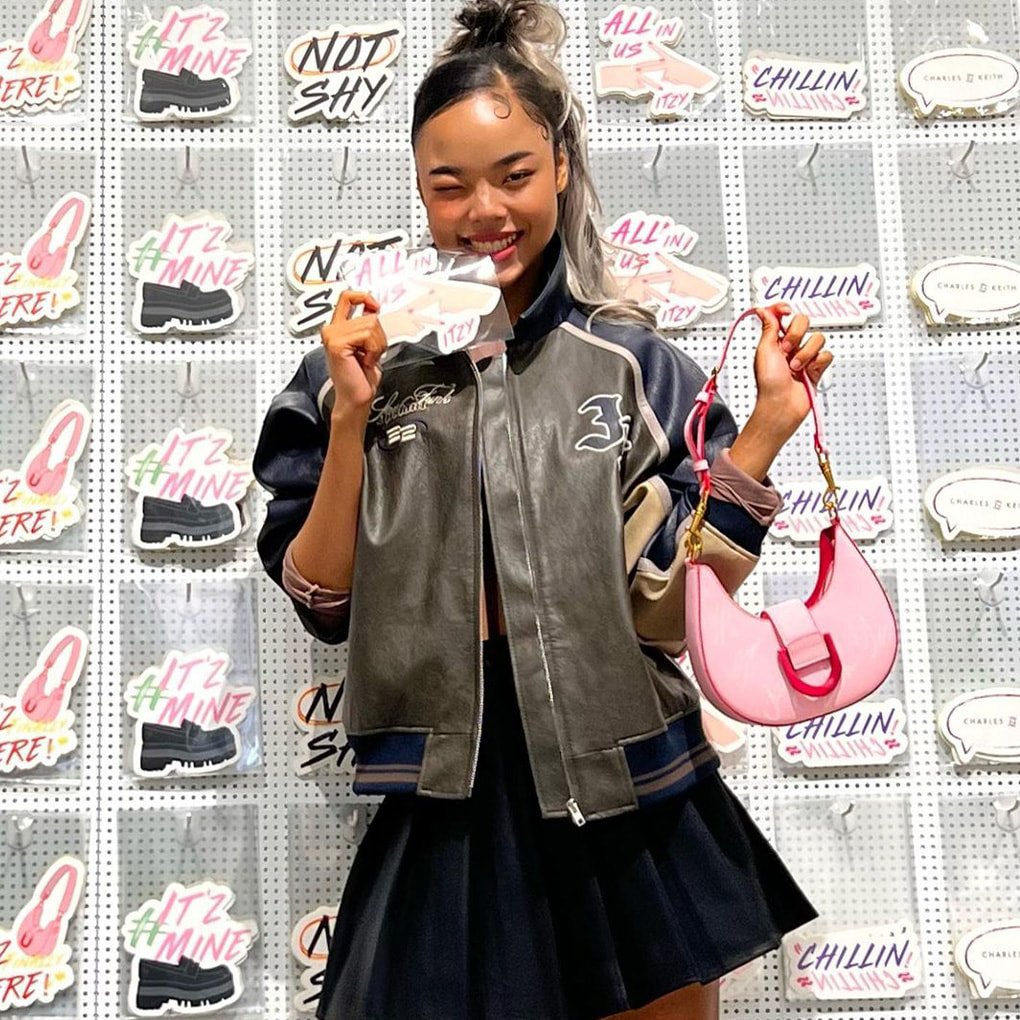 Dressed in a sporty-chic varsity jacket and a cute flared mini skirt, model Jenny Park added a sweet and feminine touch to her look with the ITZY Gabine belted hobo bag in pink. The resulting ensemble exudes a youthful exuberance that reflects Jenny's bubbly personality.
Looking pretty and demure in a pointy-collared blouse, gingham skirt and a black beret, fashion blogger Minkyung opted for the ITZY Gabine belted bag in cobalt to complete her outfit. Her vintage-inspired look is refreshed by the modern aesthetic of the vibrant, jewel-toned bag, which gave it a cool contemporary update.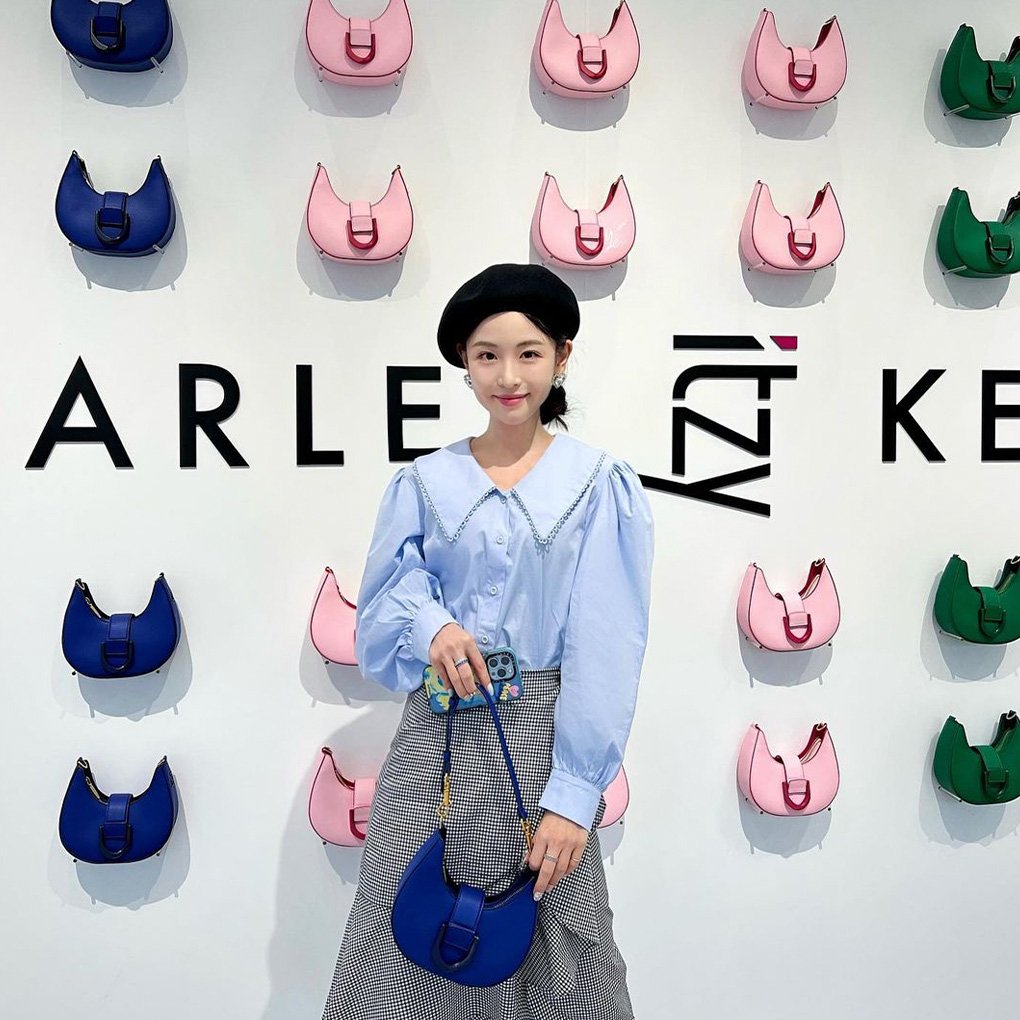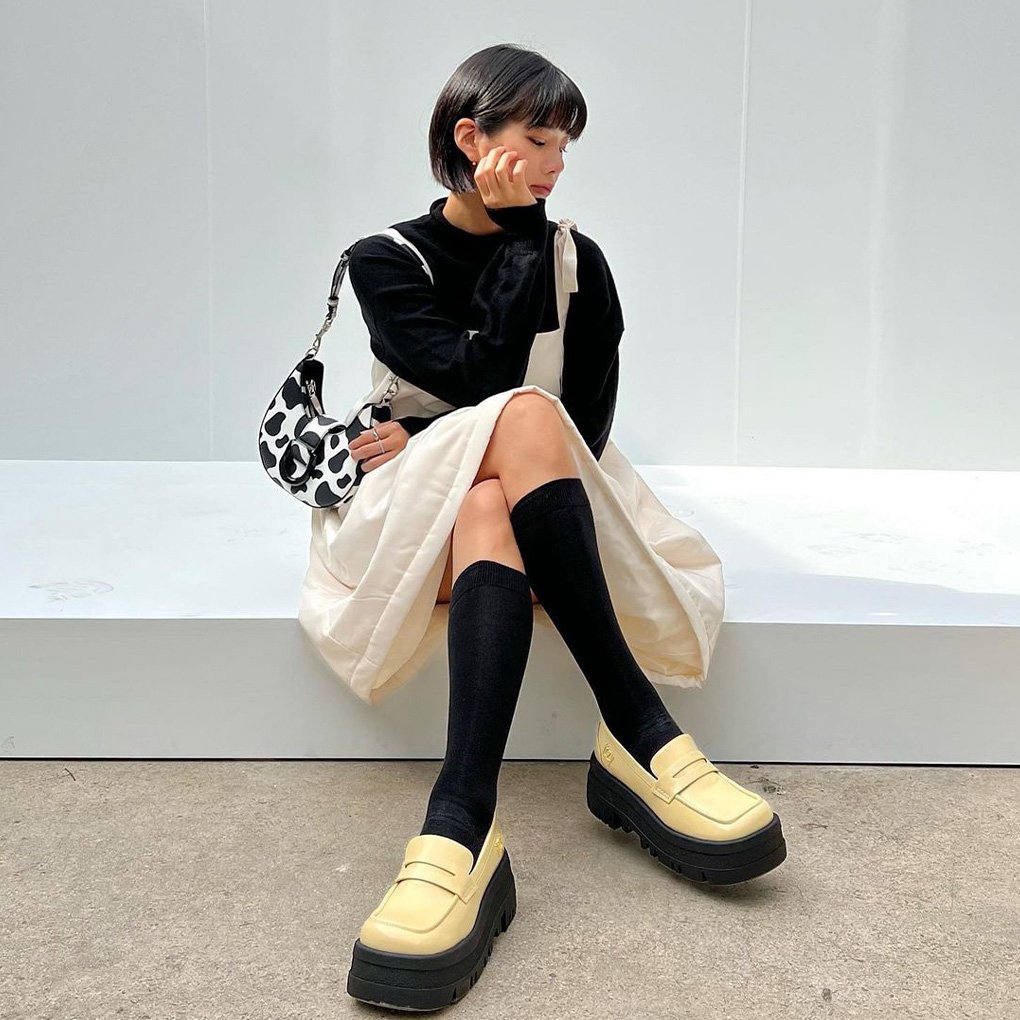 Leaning into the schoolgirl-inspired style, fashion blogger Hyuna paired the yellow ITZY Rainier chunky platform penny loafers with knee-high black socks. Cleverly using accessories to elevate her minimalist black-and-cream outfit, she finished off her look with the ITZY Gabine belted hobo bag in a quirky cow print.
Available in five striking finishes, it is hard to pick just one when it comes to the ITZY Gabine belted hobo bag. This is probably why fashion influencer Lyn Kim was found holding on to not one but two of this statement-making bag — whether in pretty pink or a cute cow print, this modern-classic design will make her sleek black-and-white look stand out.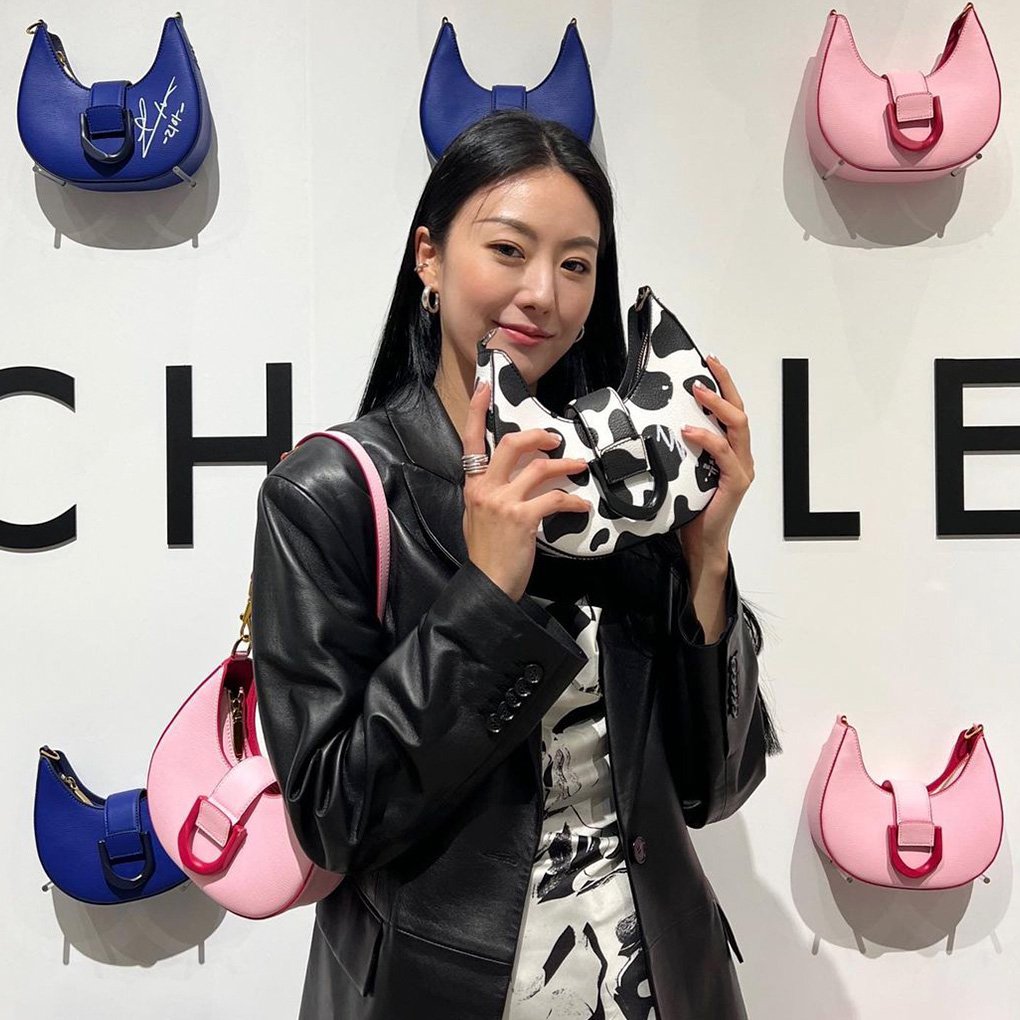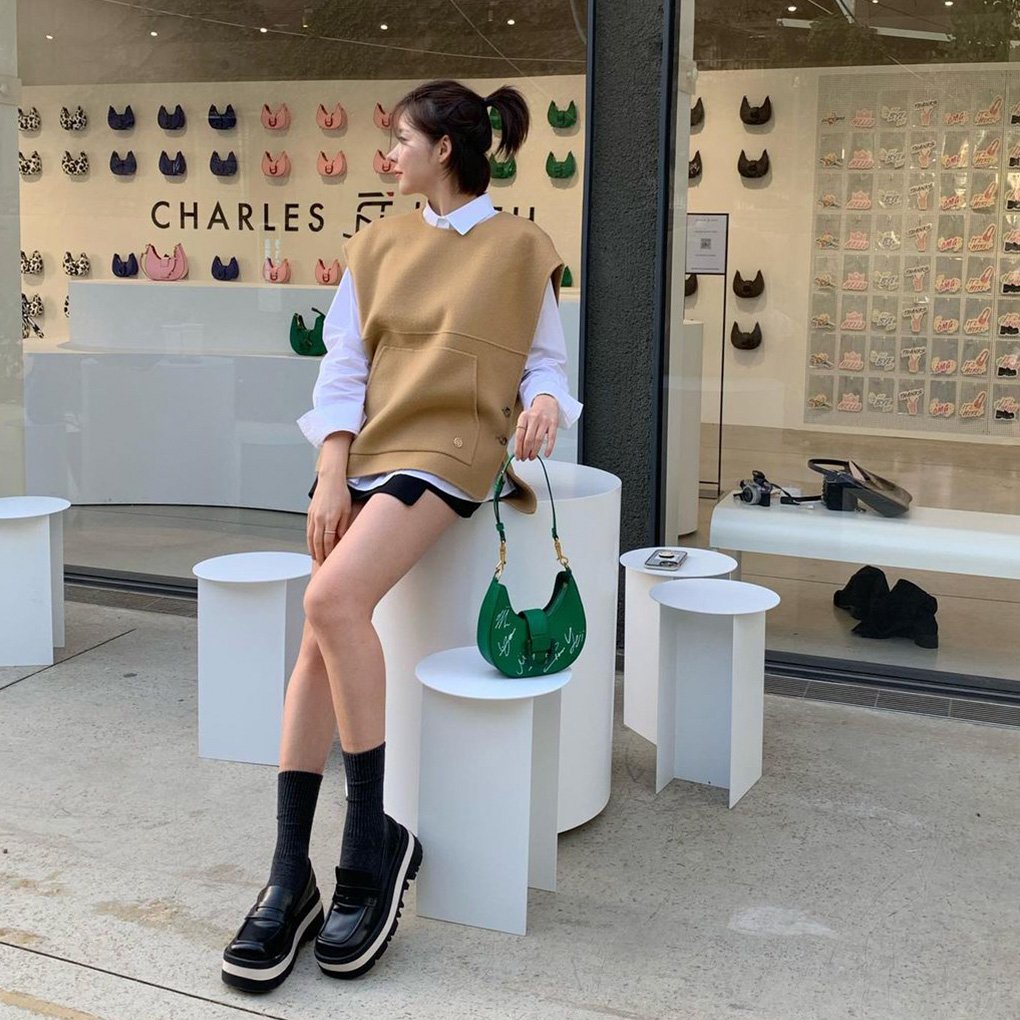 Layering a sweater vest over a white shirt and black shorts to create a fabulous trans-seasonal outfit, fashion influencer Borammi Kim completed it with the green ITZY Gabine belted hobo bag and black ITZY Rainier chunky platform penny loafers. These striking accessories added a touch of trendy sophistication to her casual look.
Looking relaxed and stylish in a denim shirt, white loose-cut trousers and Air Jordans, model Minsun chose the ITZY Gabine belted hobo bag in cobalt to put the finishing touch on her outfit. The bag's rich, jewel-toned finish adds a standout element to her simple and chic look.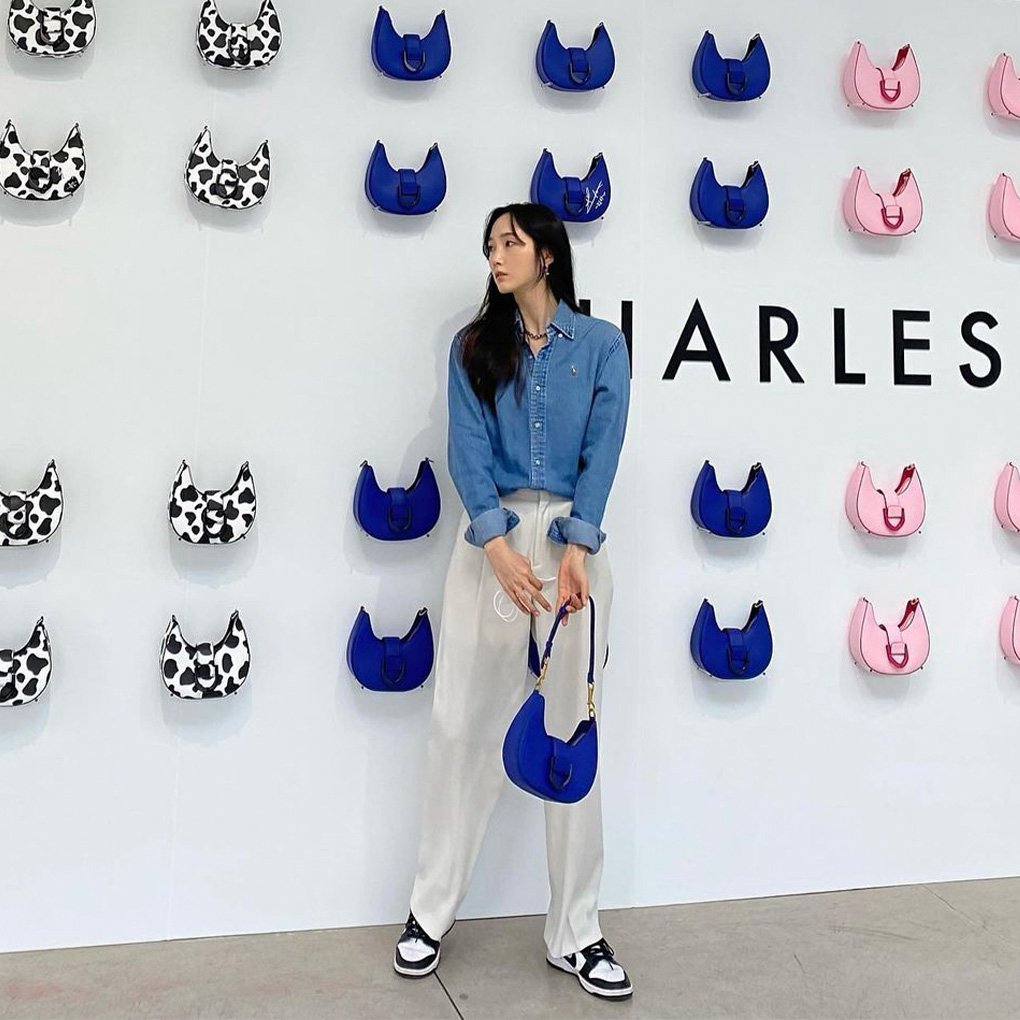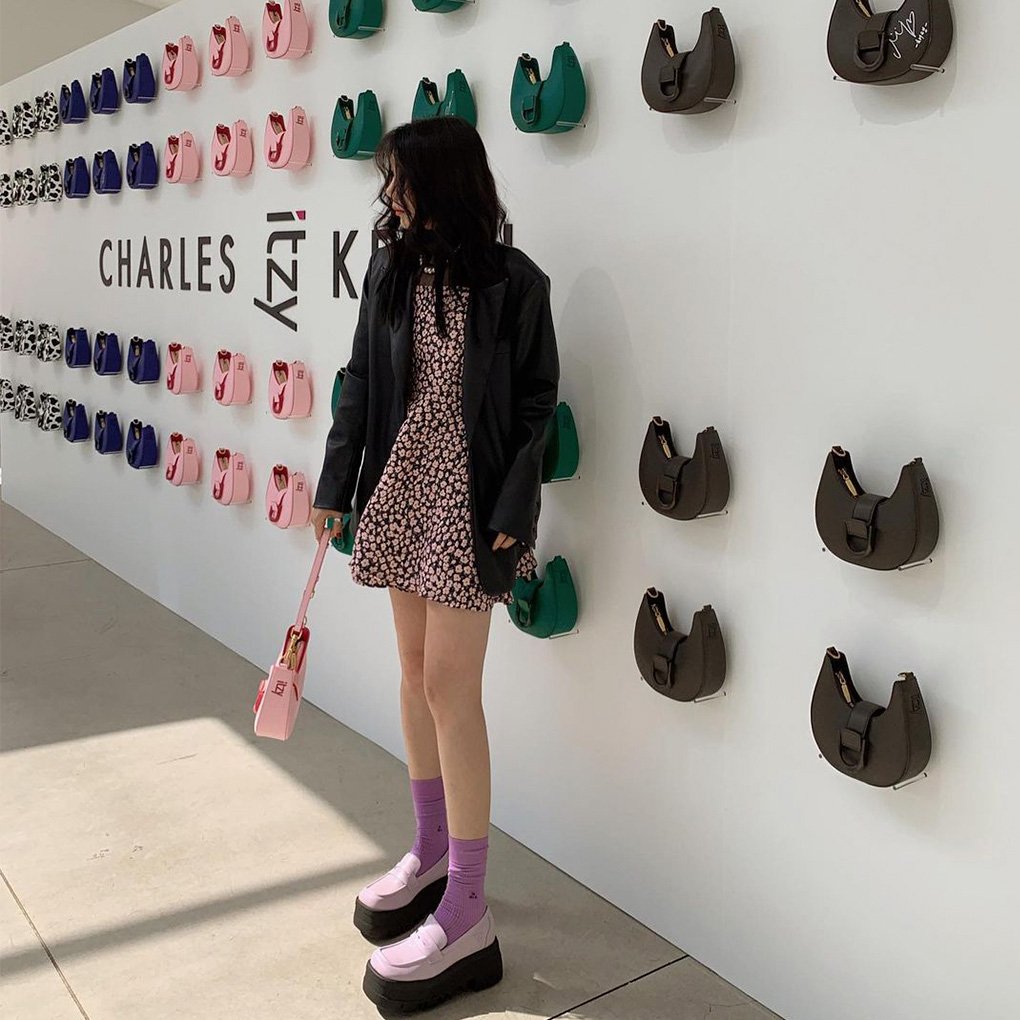 To create an eye-catching colour-coordinated look, fashion influencer Hyunji Kim matched the lilac ITZY Rainier chunky platform penny loafers with purple socks. She also complemented the small pink flowers on her mini dress with the pink ITZY Gabine belted hobo bag to create a girlish and quirky ensemble.
Mixing feminine and masculine sartorial elements is a great way to create an interesting outfit. Fashion influencer Hyejin Jo did just that by accessorising a cropped t-shirt, white jeans and black leather jacket with the pink ITZY Gabine belted hobo bag. The result is a street-chic, utterly modern look.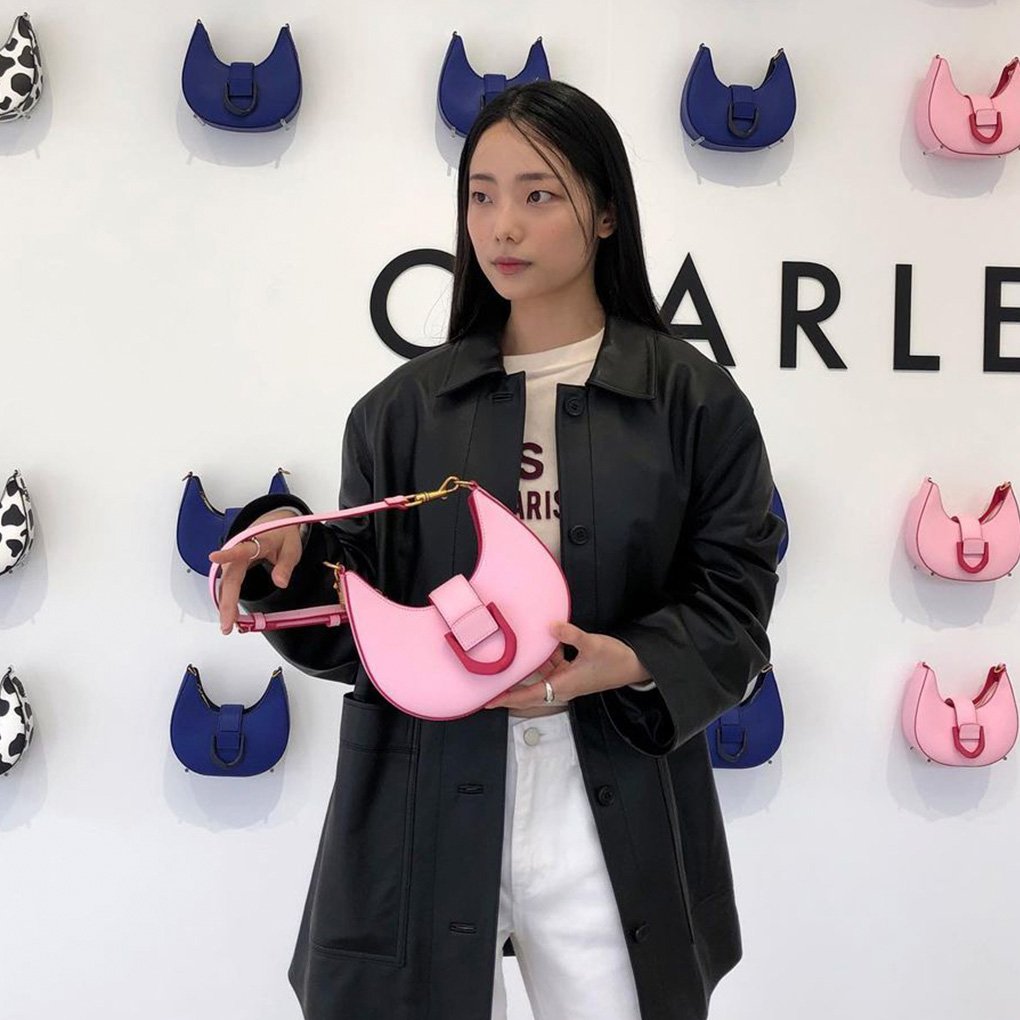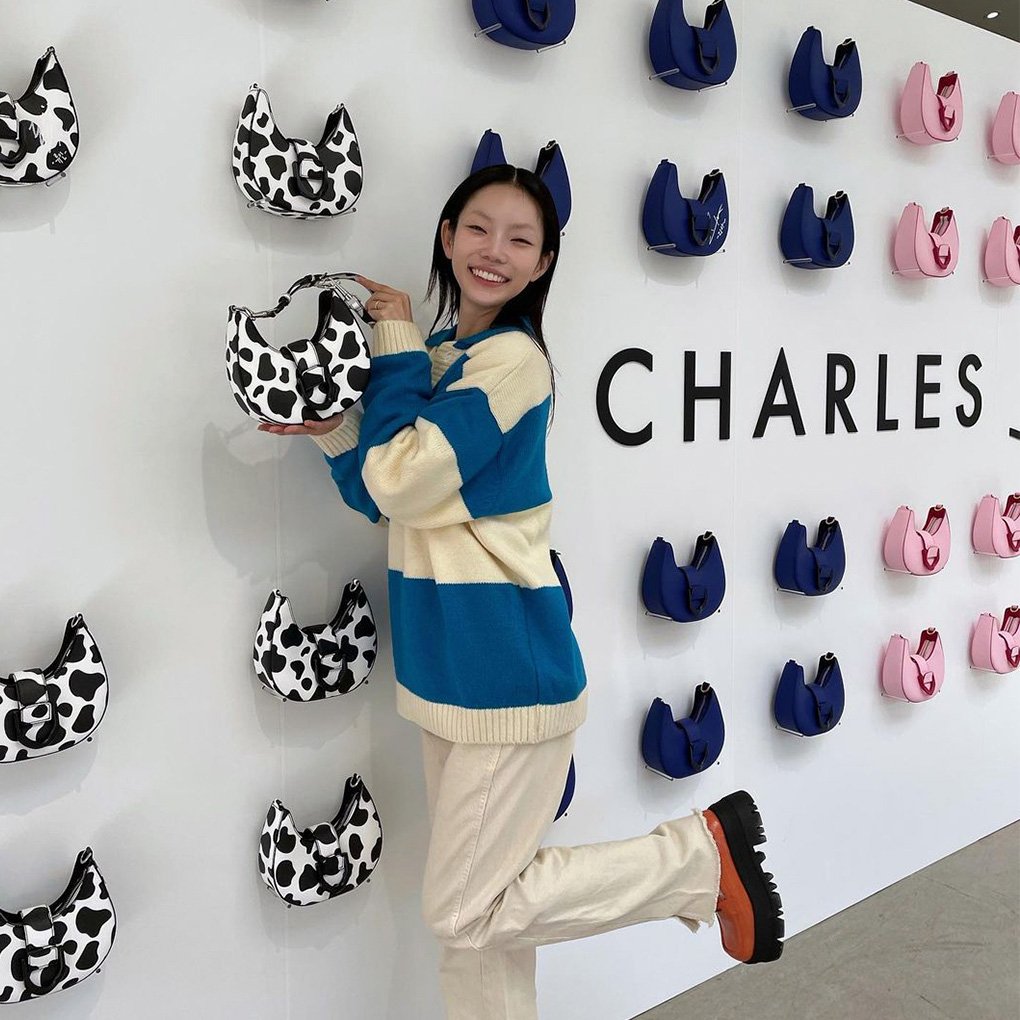 More can be more — and model Arielle's fun and colourful look here is a case in point. Dressed in a cosy blue-and-cream striped sweater, she picked the orange ITZY Rainier chunky platform penny loafers and the ITZY Gabine belted hobo bag in cow print to add more visually arresting elements to her outfit.